Michigan lawyer drops 'halal pizza' suit after threats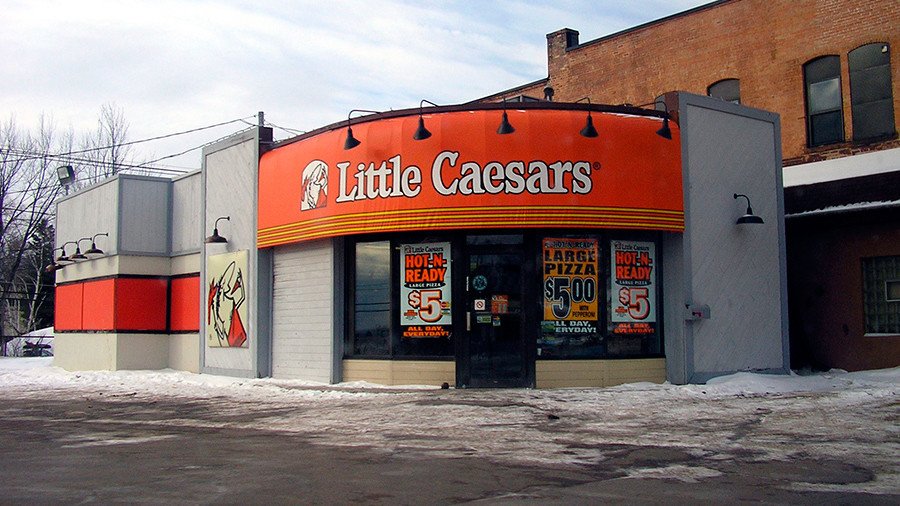 An attorney in Dearborn, Michigan who had sued Little Caesars for falsely advertising 'halal' pizza containing pork, has dropped his legal action after he and his family received racially charged threats on social media.
Majed Moughni, an Arab-American, said after he filed the lawsuit in May that it had garnered a lot of media attention and "brought out a lot of haters."
"That didn't serve our community well," Moughni told RT. "Over time, there was a bombardment of emails, social-media threats as well as phone calls. It just did not stop but what really pushed the envelope was the final threat that included a photo of my family."
Moughni had filed on behalf of Muslim customers in the Detroit area. The complaints alleged the plaintiffs were sold pizza with pepperoni advertised and marked as "halal," which contained regular pork pepperoni – a food forbidden in Islam – on two occasions.
He received an instant message from a man who told him to drop the lawsuits and added an expletive and racial slur used against Arabs and blacks. The same man then allegedly posted a tweet with a photo of Moughni, with the message: "Muslim lawyer who wants to sue #LittleCaesars for $100,000,000 and his daughter goes to…" followed by a photo of his family and the name of the school his 11-year-old daughter attends, according to a screenshot taken by Moughni.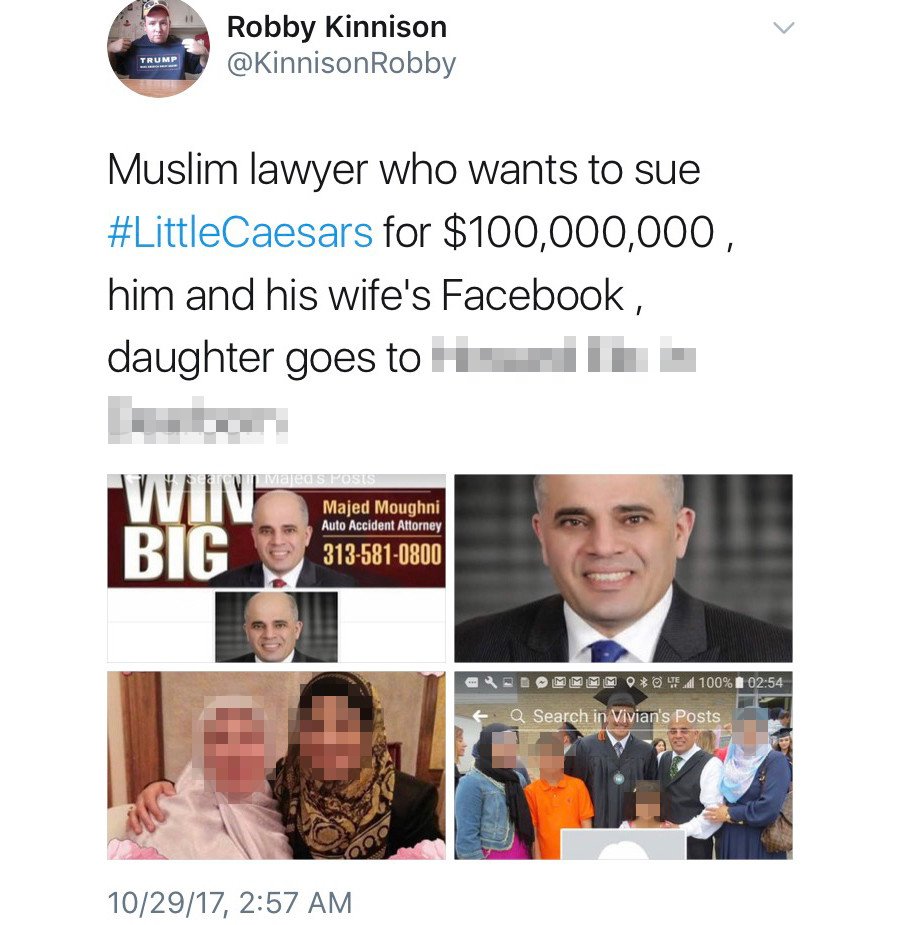 "With all the numerous school shootings out there the last thing I wanted was to put any child at risk because of a lawsuit that we had filed," Moughni said. "That would be a greater injustice than the injustice that Little Caesars was committing. I had to switch gears at that time for what was best for the community and to protect the lives of the kids, and the lives of my family."
He notified the police and filed motions to drop the two lawsuits, saying, the threats are concerning. Moughnni told RT that, once word spread of his dropping the lawsuits, he started receiving calls from people telling him to "hang in there," "don't drop the lawsuit," "stand up for what's right," and "don't let one person dictate how we operate in a civilized society."
"There are a lot of good people out there," said Moughni. "That was very reassuring and nice to know."
He said he won't refile a lawsuit for now but if his client wants to pursue the matter again, he will do it again in a more discreet way. On December 4, Wayne County Circuit Judge agreed to dismiss the suits.
In a May interview with RT about the lawsuits, Moughni said he had two theories about the faux-halal pepperoni at Little Caesars:
"One, either they are careless, reckless disregard for people's religious belief and whenever it gets busy they can't keep up with the workload and hand them the non-halal pork telling them it's halal," he said. "Two, they've contaminated the entire production line, making it not halal."
A lawyer for Little Caesars denied the allegations and told WWJ that the lawsuits were frivolous. One of three lawsuits was thrown out by the court in September. After the lawsuits received a lot of press attention, the chain discontinued offering halal pizza.
"For us that was a victory," said Moughni. "They can't deceive the community anymore."
Dearborn is home to the largest concentration of Arab-Americans in the US, and has an overwhelmingly Muslim population.
This is not the first time a fast food chain has become embroiled in allegations of non-halal food labeling. In 2011, McDonald's was sued in Michigan over claims that the fast-food restaurant was selling non-halal chicken that it labeled as halal. The case was settled for $700,000. McDonald's removed the halal product claim after the settlement.
You can share this story on social media: