Michigan Muslim man seeks $100mn from Little Caesars after eating pork mislabeled as halal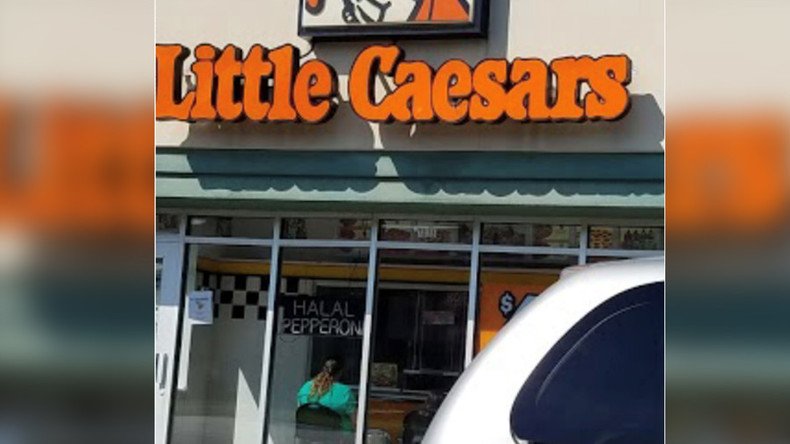 A Dearborn, Michigan man, and a devout Muslim, has filed a lawsuit against the fast food chain Little Caesars, claiming he was served a pepperoni pizza containing pork rather than halal meat.
Mohamad Bazzi is seeking $100 million in damages for misrepresentation and fraud, according to the Detroit Free Press.
The Little Caesar Pizza on Schaefer Road, Dearborn is in a district that is 99 percent Muslim, according to Bazzi's lawyer, Majed Moughni.
The pizza joint has a 'Halal' sign in the window, but Moughni said it also caters to patrons from Detroit, and said he has two theories.
"One, either they are careless, reckless disregard for people's religious belief and whenever it gets busy they can't keep up with the workload and hand them the non-halal pork telling them it's halal," Moughni told RT.
"Two, they've contaminated the entire production line, making it not halal."
The lawsuit, filed in Wayne County Circuit Court, says the first incident happened March 20. Bazzi had ordered a large halal pepperoni pizza, and the receipt noted halal. After a few bites back at home, however, he and his wife realized they were eating pork. Bazzi's wife had converted to Islam and knew what pork tasted like.
"[The] plaintiff and his wife became sick to their stomach, knowing what they had consumed was pork," stated the complaint. "That plaintiff could not believe that he was defrauded and wondered how many other people may have been unknowingly eating pork that defendants sold as Halal."
Eating pork is prohibited by Islam.
Bazzi filed a police report on March 23, knowing it was a crime under local and state law to defraud the consumer and mislabel meat as halal when it is not.
On May 24, Bazzi went back to the pizza restaurant and made another order, specifically asking for halal pepperoni pizza. He says the same thing happened – a pizza labeled as halal, but containing pork.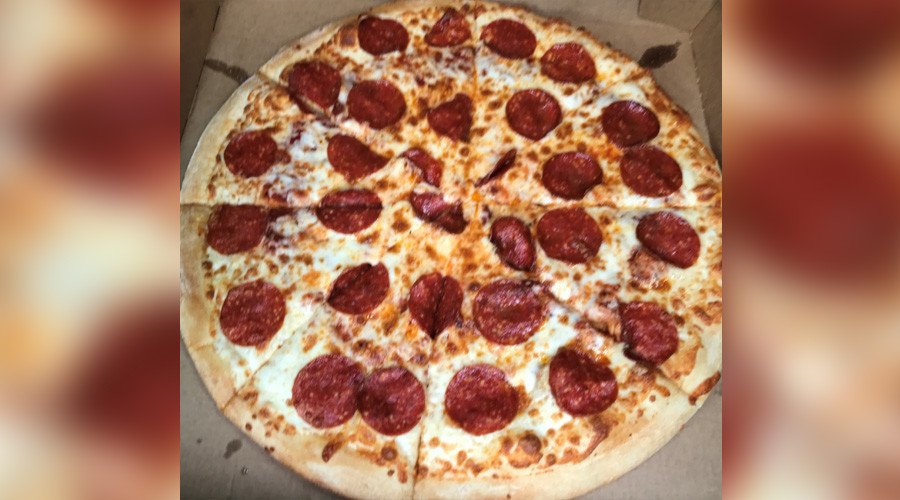 Bazzi went back to the store and confronted the manager. In a private recording from that encounter, the manager changed her story four times before admitting that she gave Bazzi pork, according to the complaint.
"I think they do have halal there but it is a very busy pizza place and when they get overwhelmed with orders they just put it in the halal box and ship it out," Moughni told RT. "The way my client explained it was there was another Muslim waiting for her order and they did the same thing to her."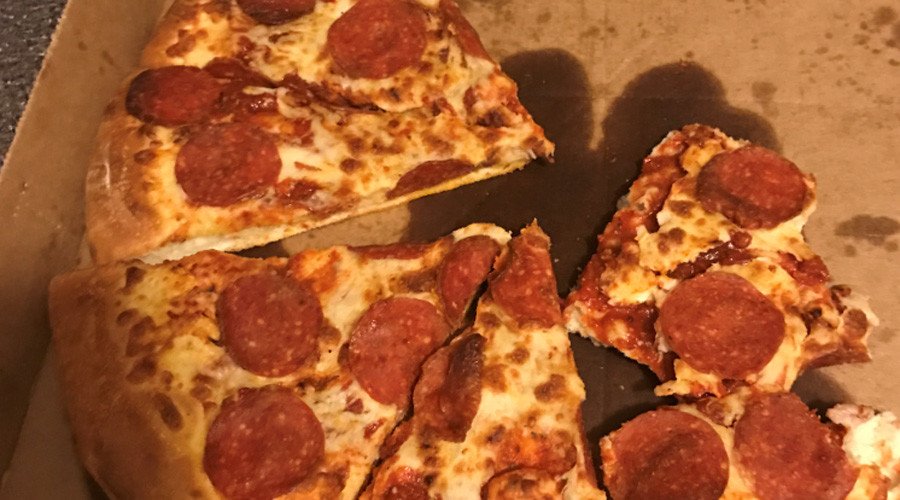 Halal requires that meat be prepared according to Islamic guidelines, such as reciting a prayer while the animal is cut.
Moughni said in order for the pizza joint to claim it is halal, there would have to be separate ovens, separate pans, separate refrigerators, and separate equipment – otherwise it is contaminated.
"You can't advertise as 'Halal' and not abide by the rules, and the rules say you can't have pork products in your pizza, it becomes non-halal."
The lawsuit is seeking class action status as the plaintiffs legal team think there are others who "have been similarly affected…[and] relied on Defendants representation that they purchased Halal pepperoni when in fact they were sold pork pepperoni or non-Halal pizza."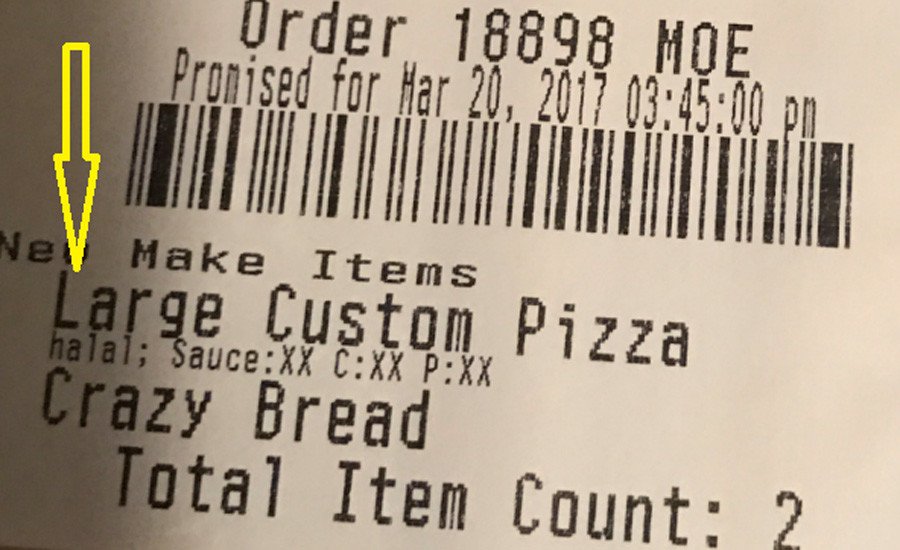 Little Caesars, which is headquartered in Michigan, issued the following statement regarding the lawsuit, according to WXYZ, Detroit.
"Little Caesars cherishes our customers from all religions and cultures, and the communities we serve are very important to us. While we can't comment on pending litigation, we take this claim very seriously. At this time, we believe it is without merit."
The lawsuit claims breach of contract, negligent misrepresentation, unjust enrichment and fraud. The case is against Little Caesars Pizza, Little Caesars Enterprises and the employees of the shop.
This is not the first time a fast food chain has become embroiled in allegations of non-halal food labeling.
In 2011, McDonald's was sued in Michigan over claims that the fast food restaurant was selling non-halal chicken that it claimed was halal. The case was settled for $700,000.
McDonald's removed the halal claim after the settlement.
You can share this story on social media: