US Govt dished out $17mn to settle discrimination claims, 700K for House lawmakers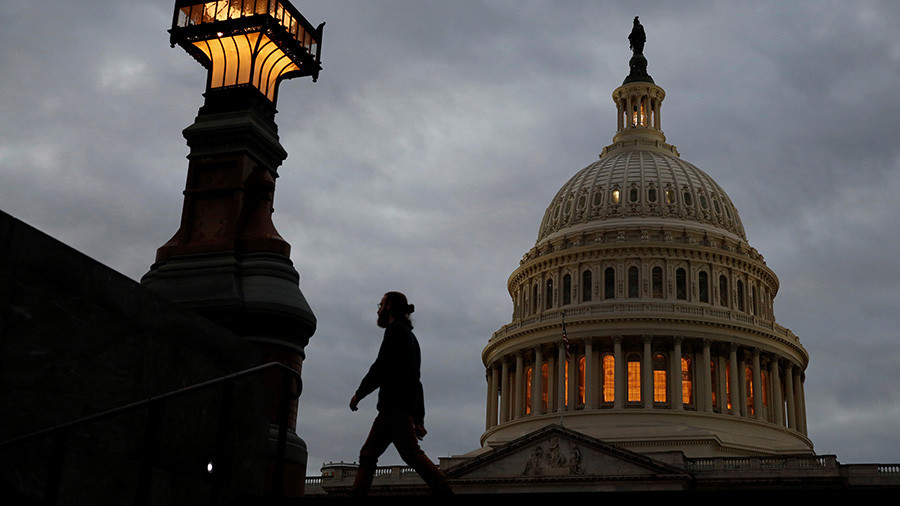 Newly released documents show Congress has paid out more than $700,000 to settle discrimination complaints against House lawmakers over a decade. Some $268,000 was recompense for sexual harassment and sex discrimination claims.
The payouts are part of $17 million paid out over two decades to settle discrimination claims against members of Congress by the Office of Compliance, a taxpayer fund that handles often secret payouts to Congressional employees. The fund and the office are at the center of a probe by the House Administration Committee.
Documents released on Tuesday show the office has paid out more than $342,000 in settlements from 2008 to 2012, including nearly $175,000 for eight settlements related to sexual harassment and sex discrimination accusations against House members. The office had previously released data to the committee, showing more than $359,000 had been paid out from 2013 to 2017, which included $93,000 for two cases of sexual discrimination and one case of sexual harassment.

House member offices paid $342k in settlements over 4 years - Newly-released statistics show taxpayers paid more than $342,000 to settle workplace discrimination disputes at House lawmakers' offices between 2008 and 2012, including nearly $175,000 for... https://t.co/9UOPJdpBBX

— Zyite.com (@zyiteblog) December 19, 2017
None of the names of House lawmakers involved in the settlements were revealed in the data, made public by the House Administration Committee chairman Gregg Harper (R- Mississippi). Harper is also leading a probe into the use of compliance funds.
"As I have stated from the beginning of this review, one case of sexual harassment is one case too many," said Harper. "We must create a culture within our Capitol Hill community that instills in every employee and employer, new and old, that there is no place for sexual harassment in the halls of Congress."
Harper had requested a breakdown of the $17 million paid out over the last 20 years in settlements for all cases involving claims of violation of the Congressional Accountability Act.
The Act, signed during the Clinton administration, applied 11 civil rights, safety, labor and public access federal laws to the legislative branch. The law also established the OCC to ensure compliance with the act and provide outreach and education program for legislative branch employees.
The data on settlements over allegations of discrimination by members of Congress coincides with an avalanche of public declarations of sexual harassment and abuse claims that have included several lawmakers.
Among them was Senator Al Franken (D-Minnesota), accused by multiple women of sexual assault including groping and forced kissing, and who resigned after pressure from his colleagues and is the focus of an ethics investigation.
Two members of the House of Representatives, Trent Franks (R-Arizona) and John Conyers (D-Michigan) have also stepped down, citing allegations of improper sexual conduct.
A number of Democrats have called on President Donald Trump to resign as well, citing accusations of sexual assault and harassment by more than a dozen women. Trump has denied the allegations.