NYPD finds Weinstein rape allegation 'credible', seeks warrant – reports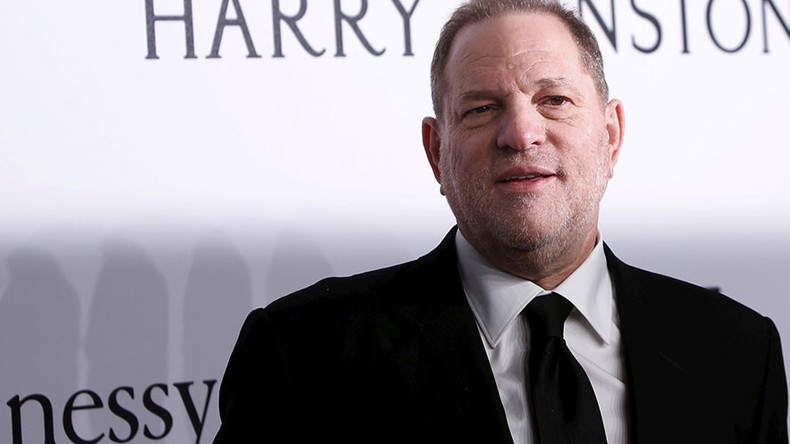 New York City Chief of Detectives Robert Boyce has said that a 2010 rape allegation against Hollywood mogul Harvey Weinstein is "credible."
Paz de la Huerta, an actress best known for her role in HBO's "Boardwalk Empire," was interviewed by detectives who corroborated parts of her allegations, Boyce said Friday, WABC reported.
NYPD detectives are reportedly putting evidence together for a criminal case.
De la Huerta has accused disgraced film producer Harvey Weinstein of two rapes, one in October 2010 and another two months later, in December 2010.
Boyce said that her "ability to articulate each and every minute of the crime, where she was, where they met, where this happened and what he did," made her case believable, the Associated Press reported.
Boyce told reporters Friday that because this impending case dates back seven years, an arrest of Weinstein couldn't be made immediately.
"If this person was still in new York, and it was recent, we'd go right away and make the arrest. No doubt," he said, according to AP.
Evidence against Weinstein may be delivered to a judge, for police to obtain an arrest warrant, or the evidence could go to a grand jury, if police decide to pursue an indictment.
READ MORE: Sexual harassment scandals likely to boost US insurance liability industry
The Manhattan district attorney's office has a senior prosecutor assigned to investigate de la Huerta's rape claims, AP reported.
Weinstein has been in Arizona for several weeks receiving sexual rehabilitation treatment, following a New York Times story last month that uncovered three decades of sexual misconduct, harassment and assault allegations against him.
Thursday night, Weinstein was reportedly dining out in disguise at Chestnut Fine Food & Provisions restaurant in Phoenix, according to TMZ. Photos allegedly depicted Weinstein wearing a blond wig and sitting at a private table.
Weinstein has been fired from the production company he co-founded, and he has been removed from multiple guilds and associations in the entertainment industry. His scandal has led to other celebrities and media figures also being accused of sexual harassment or assault, as more alleged victims feel emboldened to speak out.
You can share this story on social media: