Major media silent on Bill Clinton sex accusers' press conference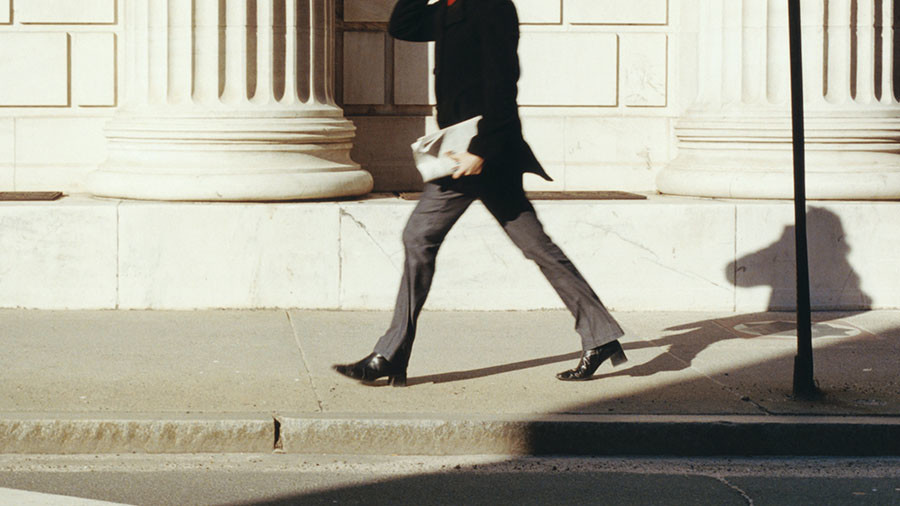 A press conference to draw attention to the issue of sexual misconduct inside the Beltway drew a surprisingly tepid response from journalists and politicians.
It seems that with each passing day in America another name is added to the list of powerful males from the gilded world of entertainment and politics – from Hollywood mogul Harvey Weinstein to US Senator Al Franken – falling in disgrace amidst claims of sexual misconduct.
Amidst this feverish atmosphere of political impropriety, however, there was scant media and political representation at the National Press Club this week, where a group of women who say President Bill Clinton assaulted them hoped to draw attention to the problem.
Sponsored by the Media Equality Project, Juanita Broaddrick, Kathleen Willey, Paula Jones and Leslie Millwee – just a sampling of the women who claim Clinton assaulted them – called on lawmakers accused of sexual misconduct to resign, including Franken and Michigan Congressman John Conyers, both Democrats.
The Republicans too have felt the sting of the ongoing sexual-assault claims. GOP Alabama candidate Roy Moore is fighting for his political life ahead of next month's special Senate election, following claims that he attempted to engage in sexual relations with a number of women when they were teenagers.
During the press conference, the women demanded transparency from the Congressional Office of Compliance, which reportedly paid $100,000 in taxpayer funds to settle sexual harassment claims from at least two male employees who worked for disgraced former Congressman Eric Massa (D-New York).
The story of payouts to harassed female staffers does not end there, however. The Office of Compliance stunned watchdog groups when it admitted to paying out more than $17 million over a period of two decades to settle workplace complaints in Congress.
The 1995 Congressional Accountability Act gave the Office of Compliance the right to spend taxpayer dollars from the Department of Treasury to settle harassment claims with victims – who are required to sign non-disclosure agreements as a part of the terms of their financial settlements – in the halls of Congress.
Melanie Morgan, a co-founder of Media Equalizer, which organized Wednesday's event, expressed disappointment that there were not more journalists in the audience. She singled out NBC, which is struggling to contain the fallout after Matt Lauer, host of the Today Show, had his contract terminated for sexual misconduct.
"Are any of you guys with NBC?" Morgan asked the small group of videographers in the room. "ABC, CNN, CBS, PBS?"
Efforts to get some female Congress members to join the event also failed. Invitations were sent to a number of congressional leaders, including Senators Kirsten Gillibrand, (D-New York) and Diane Feinstein (D-California), and Representatives Jackie Speier, (D-California), Barbara Comstock (R-Virginia) and House Minority Leader Nancy Pelosi (D- California). Another invitation was extended to Melanie Sloan, former head of the Citizens for Ethics and Responsibility in Washington (CREW). None of them made an appearance at the press conference.
Against the backdrop of this ongoing national scandal, one female politician is attempting to use the fallout to promote her political campaign. Dana Nessel, who is in the running to be nominated as the Democratic candidate for Michigan's attorney general, thinks the best course of action is to "elect women only."
"Who can you trust most not to show you their penis in a professional setting? That would be the candidate who doesn't have one," she told WWJ's Charlie Langton. "If you get more women in office, if you get more women in positions of authority, you're less likely to have issues where someone is pulling out their penis at an inappropriate time in the workplace."