Video captures New York suspect as pipe bomb explodes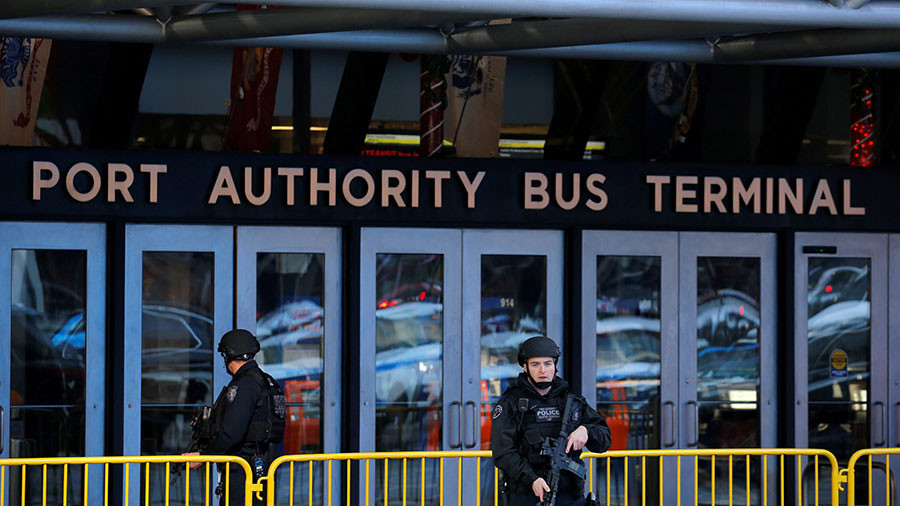 Cellphone video appears to show the moment a man detonated a pipe bomb inside New York's bus terminal subway station.
In the video, filmed from a New York Port Authority surveillance camera Monday, commuters can be seen walking along the subway tunnel.
An off camera person points to the suspect as he enters the frame.
"It's the guy in the hoodie," a voice can be heard saying.
Then, a big blast of smoke fills the screen and several commuters are forced forward by the blast. Smoke fills the screen.
When the smoke lifts, a body can be seen lying spread-eagled on the floor.
In the background, an off-camera voice said, "He never took his hands out of his pockets."
Then a leg of the man appears to move before the video ends.
The suspect was identified as Akayed Ullah, 27, who came to the US from Bangladesh in 2011. The authorities said he was inspired by Islamic State (IS, formerly ISIS) propaganda online.