Raging California wildfires captured on camera from space (PHOTOS)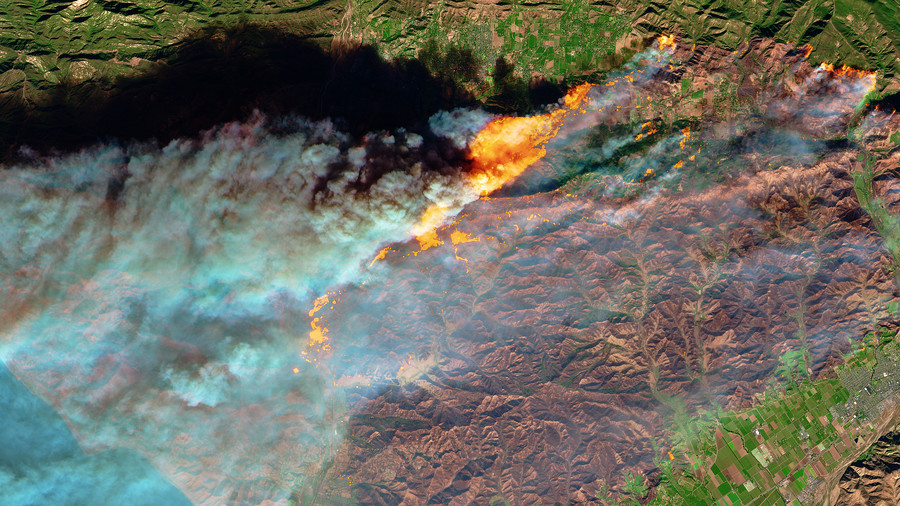 Incredible images of Southern California's raging wildfires have been captured from space, revealing the stark extent of scorched land and billowing smoke still rising from the active fires.
READ MORE: Evacuation orders issued for nearly 200k as Los Angeles fires rage
NASA's Terra Satellite acquired images of Ventura County, where more than 90,000 acres of land were charred by the Thomas fire, on December 5. A natural color image shows blankets of thick smoke rising from several fires in the region, while a false color image displays the active fires and the burnt forested areas.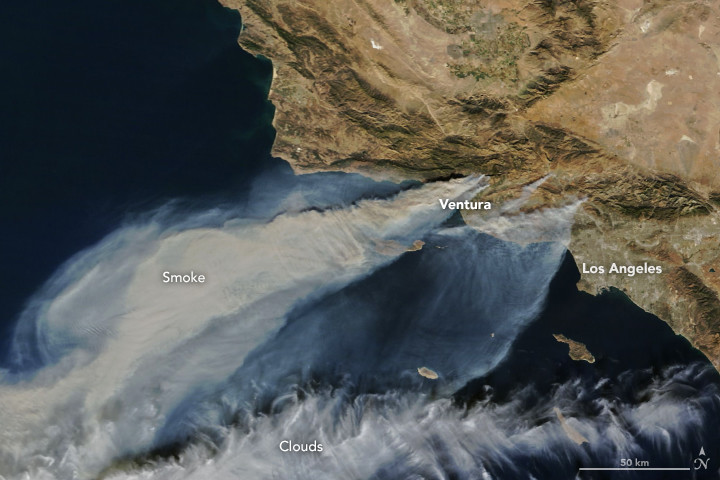 California's Fire Department estimated that at least 12,000 structures were threatened as flames spread from a forested area north of Ventura towards the northern edge of the city. The National Weather Service has warned that critical fire weather conditions are expected to continue into Saturday for Los Angeles and Ventura counties.
Firefighters continue the battle to contain the fires as more communities, both coastal and inland, face evacuation, according to the LA Times.
Some 200,000 people were ordered to evacuate in LA as the Skirball fire continues to threaten homes. The latest update from the Los Angeles Fire Department said four structures had been destroyed while eleven were damaged.
A number of multi-million-dollar homes are in the path of the raging fire, including billionaire Rupert Murdoch's $30 million estate. Murdoch's Moraga estate in Bel Air includes a five-bedroom home, winery and vineyard, according to Business Insider. The media mogul issued a statement on the winery's Twitter account confirming the property was evacuated.
You can share this story on social media: