Supreme Court OKs full enforcement of Trump travel ban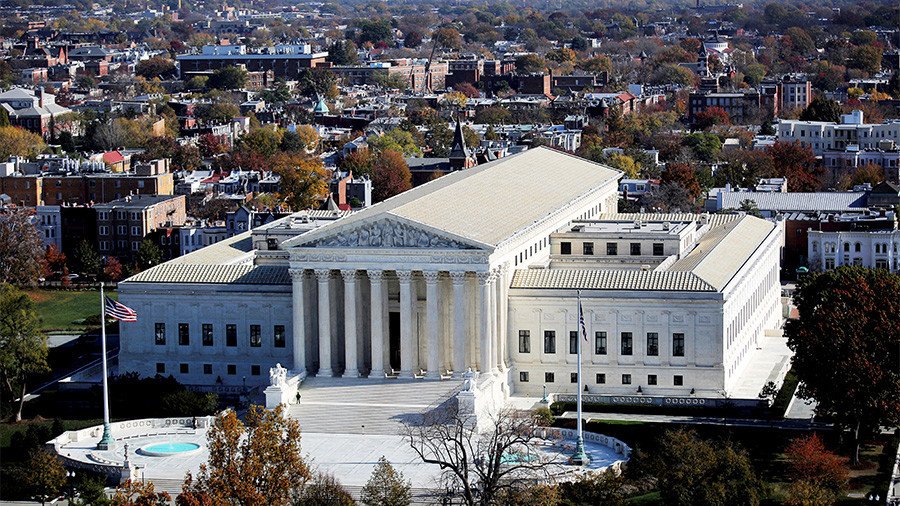 The Supreme Court has ruled to allow the full enforcement of President Donald Trump's travel ban affecting six Muslim-majority countries.
The Trump administration's request to enforce the third incarnation of Trump's travel ban was approved Monday. The Supreme Court ruling rolls back lower court rulings that restricted enforcement based on bona fide relationships with US persons or businesses. Such exempt relationships had included grandchildren, grandparents, nieces, nephews and cousins of US persons.
The travel ban on US entry for nationals from Chad, Iran, Libya, Somalia, Syria and Yemen will be in full effect, while it also undergoes challenges in the 9th US Circuit Court of Appeals, based in San Francisco, and the 4th US Circuit Court of Appeals in Richmond, Virginia, according to AP.
The Supreme Court is set to hear arguments for and against the current version of the travel ban, updated in September to include some Venezuelan officials and North Korea, next year. Lower courts have already approved of those two latest additions to the list of countries.
Justices Ruth Bader Ginsburg and Sonia Sotomayor, liberals on the high court appointed by presidents Bill Clinton and Barack Obama respectively, would have left the lower court rulings in place, according to AP.
In court papers, Solicitor General Noel Francisco argued that since June, "multiple government agencies have conducted a comprehensive, worldwide review of the information shared by foreign governments that is used to screen aliens seeking entry to the United States," according to The Hill.
"Based on that review, the proclamation adopts tailored entry restrictions to address extensive findings that a handful of particular foreign governments have deficient information-sharing and identity-management practices, or other risk factors," Francisco said.
The American Civil Liberties Union reacted on Twitter, saying the Supreme Court decision lacked merit. "We are at the 4th Circuit Court of Appeals on Friday to argue that the Muslim ban should ultimately be struck down," the ACLU said.
To Muslims in the United States, those kept apart from loved ones by the ban, and everyone who cherishes religious equality, we stand with you. We continue to fight for freedom and equality and for those who are unfairly being separated from their loved ones. #NoMuslimBanEver

— ACLU (@ACLU) December 4, 2017
You can share this story on social media: