US court allows Trump's travel ban to take partial effect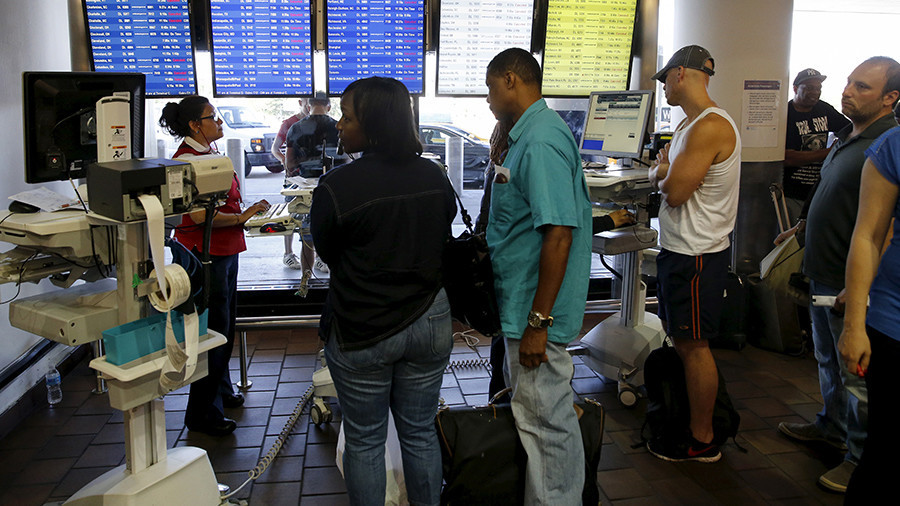 The 9th Circuit Court of Appeals has allowed President Donald Trump's travel ban to go partially into effect, exempting persons with 'bona fide relationships' to the US as defined by the US Supreme Court.
The San Francisco, California-based court overrode US District Judge Derrick Watson of Hawaii, who sought to block the ban by declaring it violates immigration law by discriminating on the basis of nationality.
Trump's executive order, issued on September 24, indefinitely restricted travel to the US for citizens from eight countries: Somalia, Syria, Libya, Iran, Yemen, North Korea, Venezuela and Chad.
Watson ordered a block of the order on October 17. He was joined by US District Judge Theodore Chuang in Maryland, who sought to block the policy on grounds of Constitutional prohibitions against religious discrimination. The ban affects six Muslim-majority countries.
Chuang's ruling still needs to be addressed by the 4th Circuit Court of Appeals. The Richmond, Virginia-based court has scheduled a full-bench hearing for December 8.
The September 24 executive order is the third travel ban to come out of the White House since January. Trump has justified the decision by citing security requirements and lack of proper information-sharing and vetting procedures in the countries affected. Critics, however, pointed to his campaign trail proposal to enact "a total and complete shutdown of Muslims entering the United States."
Several individual plaintiffs, refugee resettlement organizations, human rights groups and a number of states with Democratic attorneys-general have challenged the travel bans from the beginning, arguing that Trump's campaign statement disqualifies him from barring Muslims from entering the US.
Both the 4th and the 9th Circuit courts have generally been favorable to the challengers. In June, the US Supreme Court overrode both appeals courts and allowed the second ban to go into effect, but carved out an exemption for persons with "bona fide relationships" in the US. The extent of that definition has since been hotly disputed in both district and circuit courts.
Under the 9th Circuit's interpretation on Monday, "Such persons include grandparents, grandchildren, brothers-in-law, sisters-in-law, aunts, uncles, nieces, nephews, and cousins."
"As for entities, the relationship must be formal, documented, and formed in the ordinary course, rather than for the purpose of evading [Proclamation 9645]," the court added.
You can share this story on social media: