Trump adds N. Korea & Venezuela to new travel ban, removes Sudan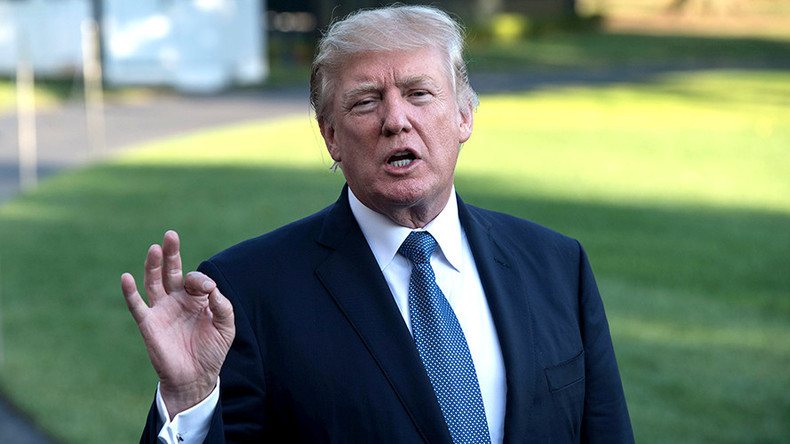 A new extended travel ban announced by Donald Trump's administration will restrict travel to the US from North Korea and Venezuela, as well as from Iran, Chad, Libya, Syria, Yemen and Somalia – countries included in previous bans – based on "security or safety threat."
The new restrictions, which come as a result of a review of previous travel bans challenged in American courts, are set to take effect on October 18.
Read more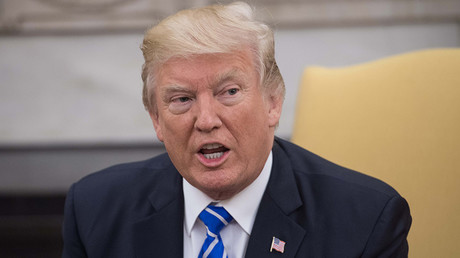 "North Korea does not cooperate with the United States government in any respect and fails to satisfy all information-sharing requirements," the Sunday proclamation said, explaining the addition.
The document, titled "Presidential Proclamation Enhancing Vetting Capabilities and Processes for Detecting Attempted Entry Into the United States by Terrorists or Other Public-Safety Threats," was published on the White House's website.
The restrictions on travel to the US from Venezuela concern only "government officials of Venezuela who are responsible for the identified inadequacies" in screening and vetting procedures there, the proclamation reads.
The list includes officials from a number of Venezuelan government agencies, including the Interior Ministry, the Foreign Ministry, the National Intelligence Service and the Scientific, Penal and Criminal Investigation Service Corps, as well as their family members.
As far as other Venezuelans are concerned, their traveling to the US will be subject to "additional measures."
"Nationals of Venezuela who are [US] visa holders should be subject to appropriate additional measures to ensure traveler information remains current," the document said.
Commenting on the proclamation on Twitter, Trump said: "We will not admit those into our country we cannot safely vet."
The removal of Sudan from the list was due to a positive review of the country's information exchange and security cooperation with Washington, senior administration officials told The Washington Post.
Speaking to reporters at his New Jersey golf club Sunday afternoon before the ban was unveiled, he said he would like the travel restriction to be "the tougher the better."
The original version of Trump's now expired order has been commonly referred to as a "Muslim ban," but this label has been disputed by the Trump administration. A White House official speaking on condition of anonymity told Politico that "the restrictions, whether previously or now, were never, ever, ever based on race, religion or creed." He insisted that the amendments to the travel ban also had nothing to do with the above.
READ MORE: SCOTUS restores Trump travel ban of refugees, blocking lower court
Iranian Foreign Minister Javad Zarif has lashed out at the new version of Trump's travel ban on Twitter, saying that "Trump's fake empathy for Iranians rings ever more hollow, with his new and even more offensive travel ban."
Trump's fake empathy for Iranians rings ever more hollow, with his new and even more offensive travel ban against such outstanding citizens.

— Javad Zarif (@JZarif) September 25, 2017