Trump orders 'extreme vetting' escalation in response to Manhattan terrorist attack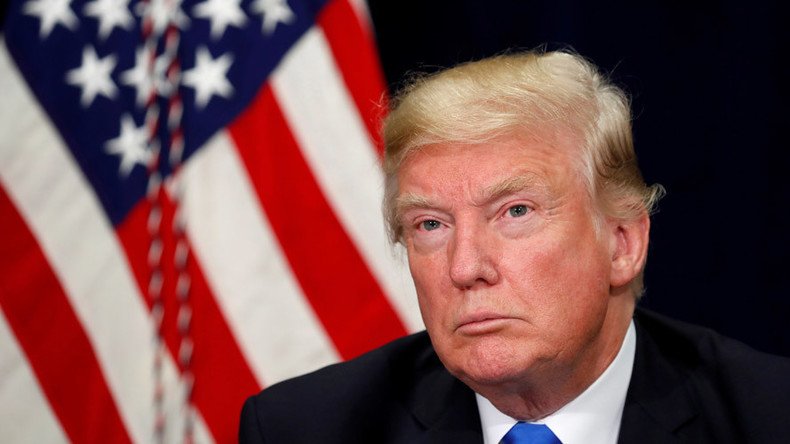 President Donald Trump has tweeted in reaction to the terrorist attack in Manhattan, "I have just ordered Homeland Security to step up our already Extreme Vetting Program. Being politically correct is fine, but not for this!"
In the wake of the vehicular terrorist attack in Manhattan that killed eight and injured at least 12 others on Tuesday, Trump has taken to Twitter to announce stricter restraints on granting entry to the US.
The terrorist suspect's identity has yet to be confirmed by police, but widespread reports citing law enforcement sources claim the suspect is 29-year-old Sayfullo Saipov, an Uzbek native who gained legal status in the US in 2010.
Saipov allegedly came to the US under the Diversity Visa Program, which provides visas to people from countries with historically low rates of immigration to the United States, according to ABC News.
Trump's "extreme vetting" of refugees and immigrants from select countries has been challenged multiple times in federal court, and the US Supreme Court has before it his travel ban policy against several Muslim-majority countries and Chad, North Korea and Venezuela.
Uzbekistan is not among the countries on Trump's travel ban.
READ MORE: US restarts visa processing for 6 countries after 'dangerously flawed' travel ban ruling
"We must not allow [Islamic State or IS, formerly] ISIS to return, or enter, our country after defeating them in the Middle East and elsewhere," Trump tweeted earlier Tuesday. "Enough!"
Trump called the attacker "a very sick and deranged person."
You can share this story on social media: