Citing N. Korean threat, Pentagon scouts West Coast missile defense locations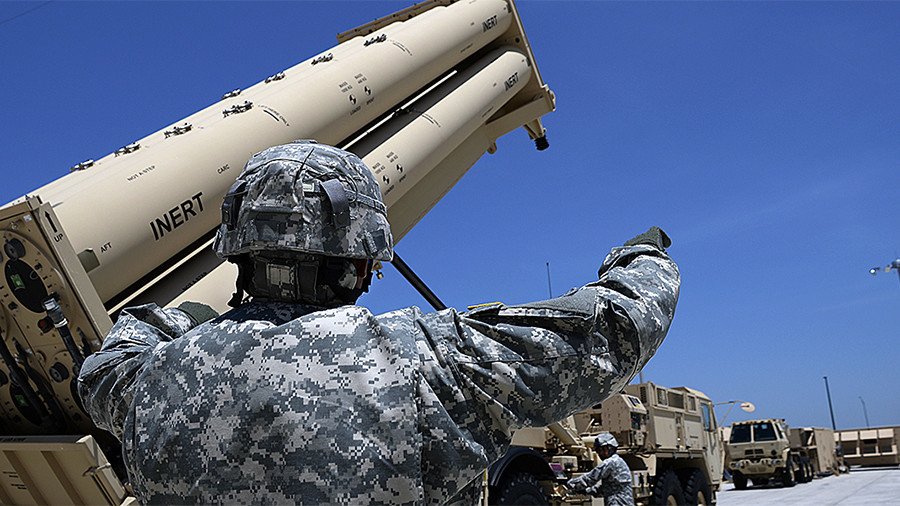 The Pentagon is scouting locations on the US West Coast for deploying missile defense systems, in a bid to counter the threat of a North Korean intercontinental ballistic missile attack, according to two Congressmen.
The Missile Defense Agency (MDA) is currently looking for the right place to install missile defense batteries, according to Representative Mike Rogers (R-Alabama).
"It's just a matter of the location, and the MDA making a recommendation as to which site meets their criteria for location, but also the environmental impact," Rogers said at the Reagan National Defense Forum over the weekend, Reuters reports.
Rogers, who chairs the Strategic Forces Subcommittee of the House Armed Services Committee, said that a number of sites are "competing" to have the missile defense systems installed. Representative Adam Smith (D-Washington) also confirmed the search.
The systems would most likely be Lockheed Martin's Terminal High-Altitude Area Defense (THAAD) weapons. The US already has nine THAAD systems, deployed in South Korea, Guam, Texas and other locations that aren't disclosed. The systems are easy to transport and are designed to shoot down short-range to medium-range ballistic missiles. Last week, Pyongyang tested a missile which the US said was an intercontinental ballistic missile (ICBM).
The US already has Boeing's Ground-based Midcourse Defense (GMD) systems in Fort Greely, Alaska and at the Vandenberg Air Force Base in California. THAAD weapons enjoy better testing success than GMD. The Washington Post reported in July that the Pentagon's Office of the Director of Operational Test and Evaluation found that GMDs were only successful in 11 out of 17 tests.
The Lockheed Martin Aegis missile defense system is deployed on Navy ships. Aegis can track 100 missiles at a time and fire at them.
Funding for the systems aren't in the 2018 defense budget plan, Reuters reports. In June, the MDA told Congress it was planning to deliver 52 more THAAD systems to the Army between October 2017 and September 2018.
"The Missile Defense Agency has received no tasking to site the Terminal High Altitude Air Defense System on the West Coast." MDA deputy director, Rear Admiral Jon Hill, said in a statement.
Rumors of new West Coast sites for missile defense come as the US and South Korea launched its five-day joint military exercise "Vigilant Ace" on Monday. Previous displays of force have resulted in North Korea retaliating with missile tests, as it considers the exercises provocations.
You can share this story on social media: