State Dept greenlights $500mn sale of missiles & artillery to Poland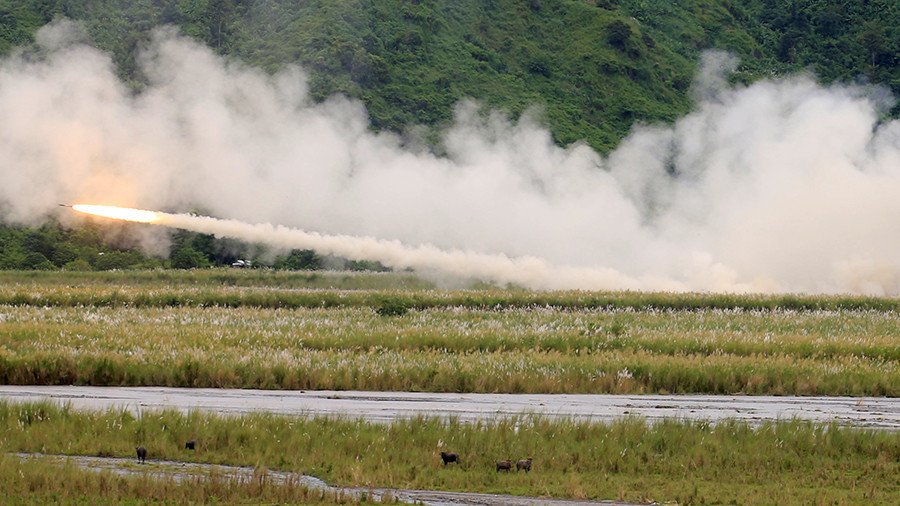 Poland is set to purchase up to 150 advanced air-to-air missiles and about two dozen multiple rocket launchers and other high-grade military equipment from US, with a total estimated cost of some $500 million, The Pentagon has revealed.
The Defense Security Cooperation Agency, a branch of the US Department of Defense, in charge of arms sales and military cooperation between the US and its allies, revealed in two newsreleases on Tuesday, that the US State Department had approved yet another deal with Poland to buy a long list of military equipment from the US.
The purchase, if implemented, will see Poland acquiring up to one 150 AIM-120-7 Advanced Medium Range Air-to-Air Missiles as well as High Mobility Artillery Rocket System (HIMARS) together with 16 Guided Multiple Launch Rocket System (GMLRS) M31A1 Unitary and nine Guided Multiple Launch Rocket System (GMLRS) M30A1 alternative warheads. The batch will also include 61 surface-to-surface guided missiles as well as navigation and communication devices, training rockets and other service equipment.
The agency argues that the sale of scores of rocket launchers and missiles to Poland "will support the foreign policy and national security objectives of the United States by helping to improve the security of a NATO ally," and enhance the interoperability of the Polish forces with that of their NATO allies.
As to why Poland needs the cutting-edge equipment in such large numbers, the Pentagon says that the items are needed for purely defense purposes, including, to "deter regional threats."
With that, the DSCA says that the sale "will not alter the basic military balance in the region."
It is the second time in just a month Washington authorizes large-scale military sales to Poland. Earlier, the US State Department approved a sale of four Patriot air and missile defense systems for some $10,5 billion.
NATO's military build-up close to Russia's borders, including in Poland and in the Baltics, that has ratcheted up in the recent years, have been repeatedly denounced by Moscow as undermining regional security.
With NATO continuing to beef up anti-missile defenses at Russia's doorstep, Moscow is being forced to strengthen its own security, and not vice versa, Russia's Defense Minister Sergey Shoigu said in October, noting that in addition to NATO getting closer to Russian borders, the alliance has also stepped up the number of military drills.
"Only in the past three months there have been over 30 drills in East European and Baltic states," he said.
At the same time, Zapad 2017 military exercises held jointly by Russia and Belarus for six days in September had provoked a fit of hysteria in the West long before they kicked off. The Russian military were accused of downplaying the number of troops participating in the war games, or even planning to use the exercises as smokescreen to launch an invasion into neighboring countries.
Two parallel drills in Poland and Sweden were conducted in response to Zapad 2017, involving a prevailing number of troops from a number of NATO countries. The Polish "national" Dragon 17 wargames alone featured around 17,000 servicemen and 3,500 equipment units, while Zapad 2017 involved some 12,700 troops.
Speaking on the mounting hysteria in July, Russia's permanent representative to NATO, Aleksandr Grushko, estimated that from July to November NATO was to hold about 15 military drills in the same operative field as Zapad 2017.
You can share this story on social media: