'Sorry Nick!' Ohio cop accidentally tasers fellow officer while arresting a man (VIDEO)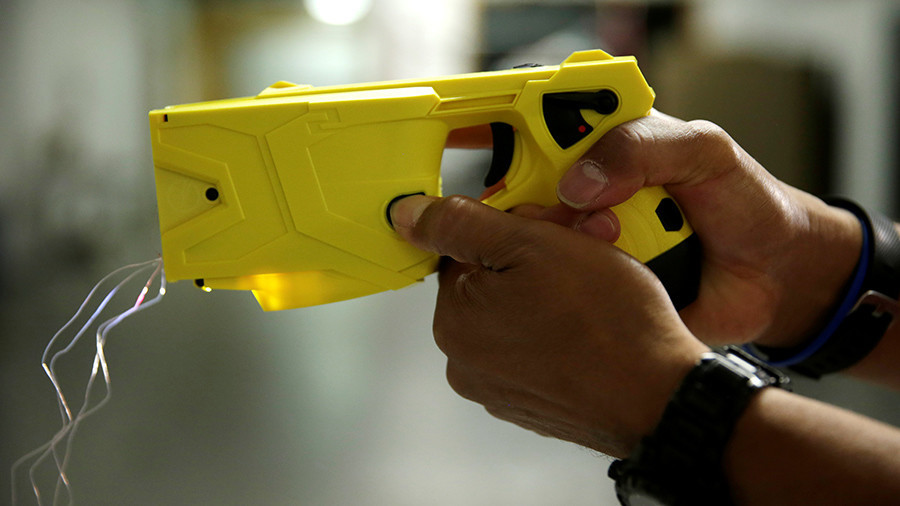 A car check by police in the US state of Ohio did not go quite as expected when one of the officers accidentally tasered his partner during a heated altercation with a man who refused to provide his ID.
A bodycam video, which indicates November 23 as the date of the accident. The footage shows the Riverside officers speaking with two people sitting inside a car, repeatedly asking one of them, identified as Christopher McClinton, 22, for his ID.
"You can be arrested for failure to identify yourself… OK? It's your last chance," the officer says. The cops are then heard saying, "we're going to take you out of the car and we're going to cuff you."
READ MORE: 'Don't tase me, I'm pregnant!': Police deploy stun gun on mother-to-be (VIDEO)
The officers are seen forcing McClinton out of the vehicle. One policeman pulls out his Taser as they try to put the man on the ground to arrest him, but he ends up tasering his partner instead.
Warning: The video contains explicit language. Viewer discretion advised.
"Sorry, Nick," the policeman says to his partner, who falls to the ground in pain. A third officer then leaves the police vehicle to help. FOX 45 reported that the officer who was tasered was taken to the hospital to be treated for a head injury.
You can share this story on social media: