Huge spike in US military non-combat plane crash fatalities in 2017 – report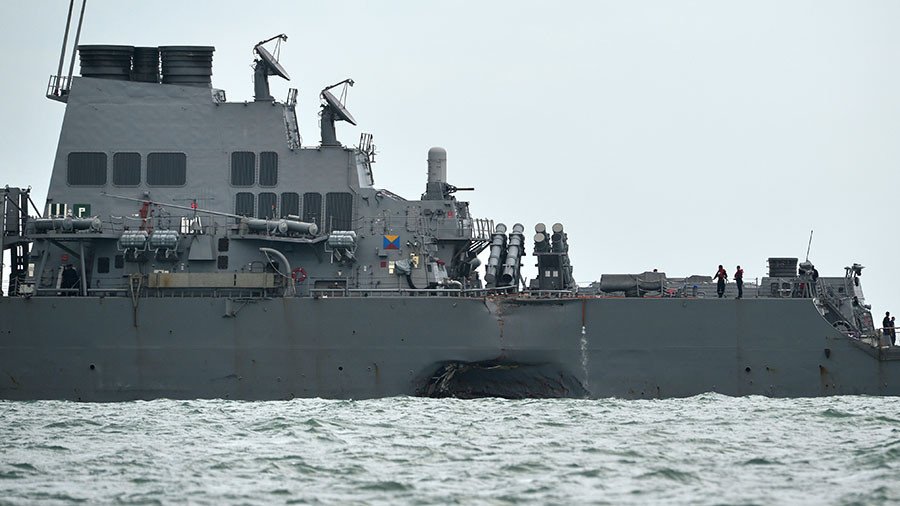 The number of US servicemen killed in plane crashes has "skyrocketed" in 2017 compared to last year. The gruesome revelation comes just days after three US sailors were killed in a plane crash in the Philippine Sea.
According to Fox News, 22 US military planes have crashed so far this year while flying non-combat operations – up 38 percent from last November.
Thirty-seven US service members have died in these accidents. The current death toll is 130 percent higher than the number of servicemen killed in non-combat crashes from the year before.
The most recent incident occurred Wednesday when a C-2A Greyhound crashed off the coast of Okinawa. Eight of the 11 passengers and crew on board were rescued, but efforts to locate the missing three sailors were called off on Friday.
The US Navy has also suffered a string of disasters at sea. There have been at least five high profile accidents and collisions involving US Navy vessels since January. In two cases, US servicemen were killed. In June, the USS 'Fitzgerald' collided with a container ship off the coast of Japan, killing seven sailors. Then in August, the USS 'John S. McCain', a Navy guided-missile destroyer, collided with an oil tanker 50 nautical miles east of Singapore. The accident left 10 US sailors dead.
The root cause of these tragedies has been a topic of debate on news programs and Capitol Hill. Some point to fatigue and low morale among US servicemen, while others place the blame on years of budget cuts.
Senator John McCain (R-AZ), chairman of the Senate Armed Services Committee, recently lamented on the Senate floor that "we are killing more of our own people in training than our enemies are in combat."
READ MORE: China accuses US of damaging navigation safety with military activities at sea
You can share this story on social media: