Cows tumble off Utah highway overpass after semi-truck rollover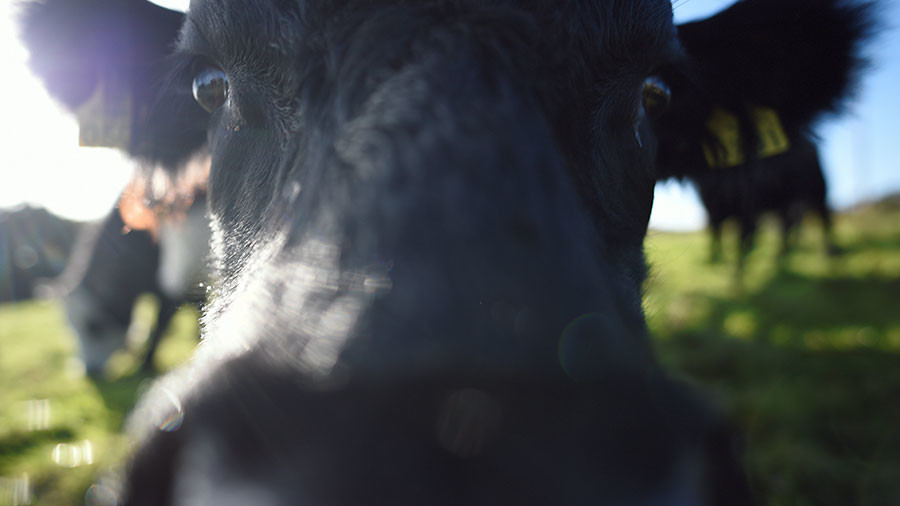 A cattle truck rolled over on Utah's I-84 highway, with a dozen cows tumbling from the overpass onto the freeway below. Traffic was diverted around the banged up bovines.
The incident occurred Wednesday in Riverdale, Utah, and was reported around 11:30am. Images of the accident show the tumbling cows onto the state's Interstate-15 highway, according to KSL.
The accident was expected to be cleared late Wednesday afternoon, according to the Utah Department of Transportation.
The driver was not injured, but troopers say the truck was traveling faster than the posted 45 miles-per-hour speed limit. The crash is now under investigation.
READ MORE: Bull run, New York-style: Bovine on the loose leads cops on hours-long chase
For animal lovers, there is no use in crying over spilt milk, as some of the cows were safely corralled by crews at the scene. However, the accident may have given a new meaning to cow tipping, as some of the animals appeared lifeless on the road.
A witness at the scene took to Twitter and posted a photo of the tipped over truck on the I-84 overpass.
The udder fiasco can be seen from a wider view in an aerial photo released by KSL.
READ MORE: 'They just fell': 19 cows killed by lightning while sheltering under tree at Texas farm
In January 2016, a similar accident occurred when a truck carrying cattle flipped on the exact same ramp while trying to get onto I-84 from the I-15, KSL reported.