Pentagon 'erroneously' retweets call for Trump to resign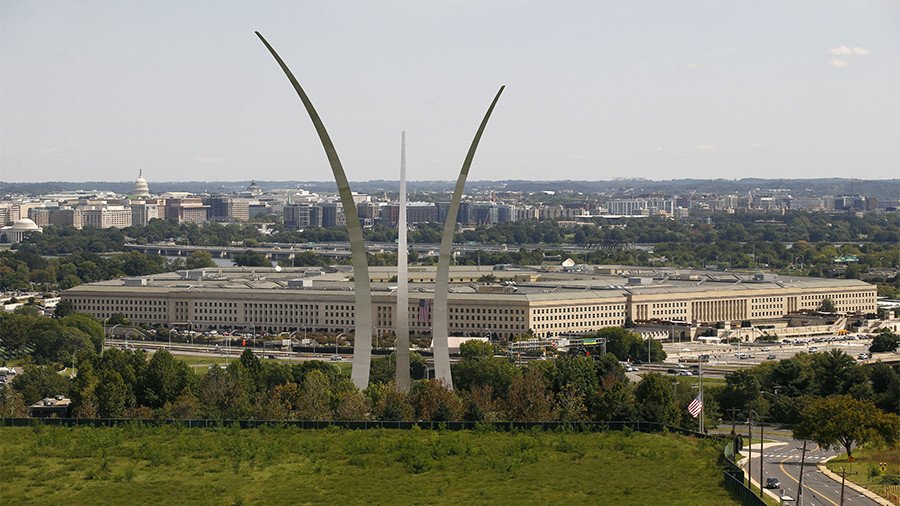 A social media employee at the US Department of Defense may have let slip their personal political views on the official DoD Twitter account, retweeting a call for President Donald Trump to resign. The Pentagon quickly disavowed the tweet.
On Thursday afternoon, the official @DeptofDefense Twitter account retweeted a call for President Trump to resign.
"The solution is simple… Roy Moore: Step down from the race. Al Franken: Resign from congress. Donald Trump: Resign from the presidency. GOP: Stop making sexual assault a partisan issue. It's a crime as is your hypocrisy," read the tweet from the user @ProudResister.
The erroneous endorsement was noted by Julio Rosas, a reported for the Independent Journal Review (IJR), who snapped a screenshot of the Pentagon Twitter feed. Within four minutes, the retweet had been deleted.
An "authorized operator" of the account "erroneously re-tweeted content that would not be endorsed by the Department of Defense," Politico reported, citing Colonel Rob Manning. Pentagon spokeswoman Dana White issued a similarly worded statement on Twitter.
The original tweet by @ProudResister remains live.
He also called for Judge Roy Moore, the Republican candidate in the special election for a Senate seat in Alabama, to "step down" after the Washington Post accused him of sexual assault. Moore has rejected the charges as "scurrilous" and "false" and refuses to drop out of the race, despite the Republican leadership in Congress siding against him.
Senator Al Franken (D-Minnesota) was accused Thursday morning of sexually assaulting broadcaster Leeann Tweeden during a USO tour of the Middle East in 2006.
You can share this story on social media: