California man killed & buried his wife before going on fatal shooting spree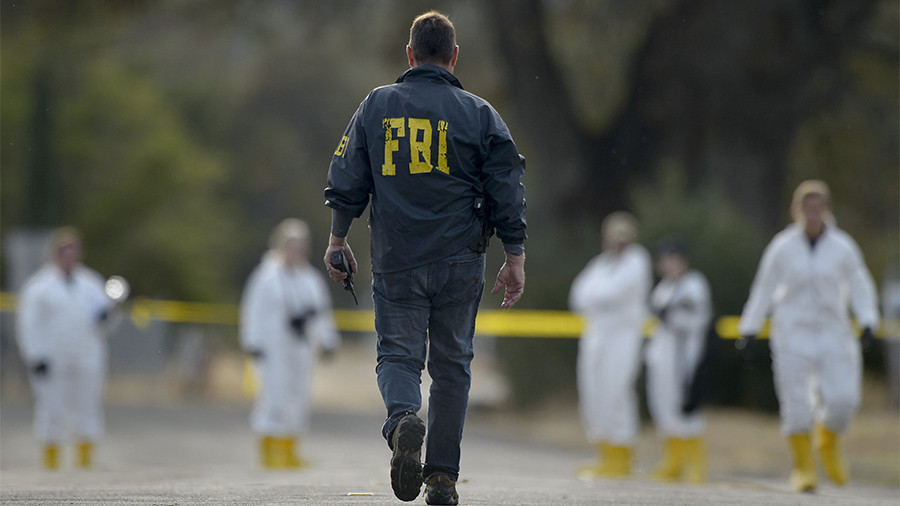 A Northern California man who killed four people in a shooting rampage did so one day after killing his wife and burying her under the floor of their home. The man went on to wreak havoc, death and panic throughout a small community.
Janson Neal, 43, killed his wife Monday night and buried her under the floor in their home, Tehama County assistant sheriff Phil Johnston said Wednesday, according to KPIX.
Neal was eventually killed Tuesday in a gunbattle with police after shooting several people in various locations. The total death count, including Neal and his wife, is six.
Northern CA's gunman was out on bail after stabbing his neighbor. Killed his wife; authorities believe he literally dug a hole for her body. 5 killed in 7 different locations including elementary school. Thank God it was on lock-down and more weren't hurt. #tehamashootingpic.twitter.com/4NhnomH0Sk

— Natasha Sweatte (@Natashasweatte) November 15, 2017
Neal's wife's body was found on Tuesday night "concealed" under the floorboards of the man's home, Johnston said. The assistant sheriff added that deputies believe Neal killed his wife, buried her under the floor and "literally covered her up."
"We believe this is what started the whole event," Johnston said of Neal's wife's murder, and the subsequent rampage the man later went on. "This guy was bent on ... driving by residences and arbitrarily shooting at them," Johnston said.
Before the shootings, Neal had been out on bail on an assault with a deadly weapon charge from January, officials said, CNN reported.
Neal's sister, Sheridan Orr, told CNN after the shootings that her brother had struggled with mental health issues for at least 20 years.
"My mom spent a great deal of her time and nearly all her energy trying so hard to placate him," she said.
Her brother's rampage on Tuesday spanned seven different locations in the Northern California town, and started at "right about 8 am" when police received calls of "shots fired, man down" near Neal's house, according to Johnston.
Neal allegedly shot and killed his neighbor, with whom he had previously had an "ongoing dispute." Neal had also previously been charged with "assault with a deadly weapon" on the woman.
The man then got into his vehicle and fired at passing motorists and homes he drove by. At one point, he shot and severely injured a woman who was driving her three children to school. The woman was said to have sustained "very life threatening injuries," while a child, who was hit in the backseat, sustained injuries that were "not life threatening," Johnston said.
Rancho Tehama Elementary School, about two miles from his home, was Neal's next stop. He approached the school wearing a tactical vest and was armed with extra magazines.
He proceeded to ram his pickup truck through the gate of the school, walked into the school yard and started shooting through walls and windows. Neal realized he could not enter the school, as it was on lockdown, so he left in a fit of frustration.
The man's shots injured one boy at the school, but the child was later listed as being in stable condition and survived the ordeal.
When Neal left the school, he went to a different location and intentionally crashed the pickup into a car, and exited the vehicle. He proceeded to gun down at least one person at that location.
After crashing the car, Neal went on to steal another person's sedan and "went back on his rampage," according to Johnston. Neal took the lives of three other people, before two police officers eventually encountered him at an intersection, and killed him following a gunfight.
You can share this story on social media: