US Marine instructor convicted of abusing Muslim recruits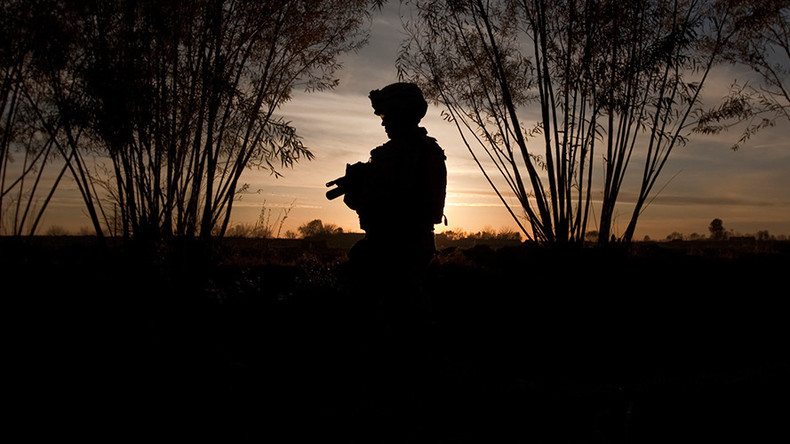 A former US Marine drill instructor was sentenced to 10 years in prison and a dishonorable discharge. He was found guilty of abusing three Muslim recruits, including ordering them into an industrial clothes dryer and turning in on.
Gunnery Sergeant Joseph Felix, 34, was found guilty of of "maltreatment" on Thursday, after the jury deliberated for 12 hours. He pleaded guilty but did not testify in his defense, NPR reported. He was sentenced on Friday afternoon.
Felix served at the Marine Corps Recruit Depot in Parris Island, South Carolina. In that capacity, he "picked out Muslim recruits for special abuse because of their Muslim faith. He degraded their religion and put them in industrial appliances," said Lieutenant Colonel John Norman, the prosecutor, according to the Washington Post.
Recruits Ameer Bourmeche and ­Rekan Hawez told the court Felix ordered them into an industrial clothes dryer in separate incidents. After letting Bourmeche out of the drier, Felix forced him to recant his faith, the Sacramento Bee reported.
The family of a third recruit, Raheel Siddiqui, has filed an additional $100 million civil lawsuit against the Marine Corps and the US government. Siddiqui died after a 40-foot (12m) fall from the third floor of his barracks on March 18, 2016. Multiple witnessed testified that they saw Sergeant Felix slap the recruit moments before he fell to his death. Felix had previously forced Siddiqui to run punitive sprints because he sounded off incorrectly when requesting permission to receive medical treatment, the Sacramento Bee reported.
Read more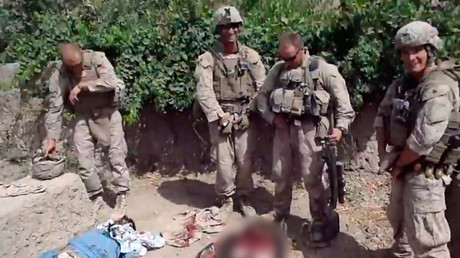 Siddiqui's family believes the abuse he suffered at the hands of Felix led him to jumping to his death. Defense lawyers argued that Siddiqui committed suicide.
Witnesses at the trial testified they heard Sergeant Felix address the Muslim recruits using the terms "terrorist" and "ISIS," referring to Islamic State. The court did not find him guilty of those charges.
Felix was additionally convicted of violating general orders, drunk and disorderly conduct, and making false statements.
Felix is a father of four and a 15-year Marine Corps veteran. He served overseas in Iraq as an air traffic controller. At the time of the Siddiqui's death, he was already under investigation for hazing Bourmeche in July, 2015.
There have been 22 hazing and recruit abuse investigations at Parris Island since January 2014, according to the Sacramento Bee. Two other recruits have jumped from a building on base since Siddiqui's death in 2016. Both recruits survived, though one was still in a coma as of June.
The Marine Corps celebrated its 242nd birthday on Friday.