US mistakenly promotes Tymoshenko to Ukrainian president in rush to indict Manafort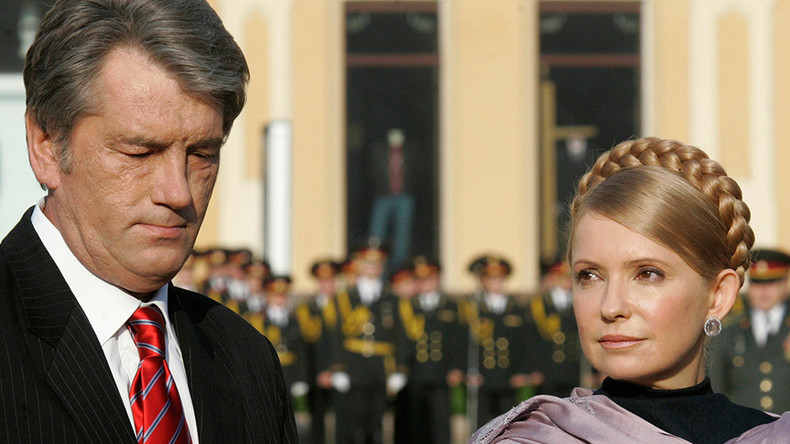 In the recent indictment against Donald Trump's former campaign manager Paul Manafort, US authorities mistakenly referred to Ukrainian politician Yulia Tymoshenko as a former president of Ukraine, although she has never held the post.
A US federal grand jury appears to have fulfilled the ultimate dream of the controversial Ukrainian political figure, if only on paper. Tymoshenko aspired to take the post twice – in the 2010 and 2014 elections – but failed both times.
The jury was apparently so eager to indict President Donald Trump's former campaign manager that it missed the fact that Tymoshenko was never president. "At the direction of Manafort and Gates, Company A and Company B engaged in extensive lobbying. Among other things, they lobbied multiple Members of Congress and their staffs about Ukraine sanctions, the validity of Ukrainian elections, and the propriety of Yanukovych's imprisoning his presidential rival, Yulia Tymoshenko (who had served as Ukraine President prior to Yanukovych)," the indictment it prepared against Manafort reads.
This mistake seems even more odd, given that it was Viktor Yushchenko, who is known for his staunch pro-western and anti-Russian stance, who in fact served as the President of Ukraine before Yanukovich.
Yushchenko actively supported the idea of Ukraine developing close ties with the US and the EU as well as repeatedly pushing for his country to join NATO. Yushchenko's wife was born in the US and even served as a special assistant to the Assistant Secretary of State for Human Rights and Humanitarian Affairs for some time.
As for Tymoshenko, she served as a Prime Minister for three years under Yushchenko and then spent over two years in prison between 2011 and 2014, after being probed for over 10 criminal acts, including misuse of public finances; abuse of office over a natural gas import contract; and intention to murder. She was released only after the coup that saw President Viktor Yanukovich being toppled.
READ MORE: Ukraine police open criminal case after former Georgian leader Saakashvili breaks through border
The blunder did not go unnoticed with the Russian Foreign Ministry spokeswoman Maria Zakharova, who responded by saying that it makes the whole investigation look "so much like a hoax." The mistake is "a very important detail, which shows how the document was once again cooked, produced, prepared," Zakharova said. She added that "when a serious investigation is concerned, such things are ruled out."