Twitter blocks political ad over claim against Planned Parenthood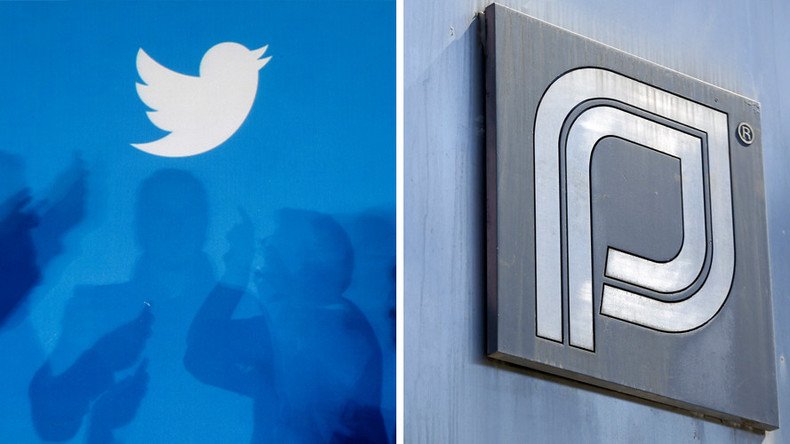 A Senate campaign video ad by Republican Congresswoman Marsha Blackburn is being blocked by Twitter, due to an "inflammatory statement that is likely to evoke a strong negative reaction." The pro-life candidate, however, may benefit from the takedown.
The social media giant is reportedly blocking any paid promotion of a video announcing Rep. Blackburn's 2018 candidacy for a US Senate seat in Tennessee, which fellow Republican Senator Bob Corker is leaving vacant when he retires next year.
The Associated Press reported Monday that Twitter told Blackburn campaign vendors that her claim to have "stopped the sale of baby body parts" by Planned Parenthood was "deemed an inflammatory statement that is likely to evoke a strong negative reaction" and therefore would be blocked.
The women's health organization and abortion provider came under scrutiny in 2015 after pro-life activists released undercover videos showing Planned Parenthood officials discussing fetal tissue transactions to researchers, a legal practice as long as no profit is received, according to AP.
Twitter reportedly said the rest of Blackburn's video would be allowed to be promoted, as long as the flagged statement was taken out.
Blackburn chaired the GOP-led House panel that investigated Planned Parenthood and its fetal tissue research policies and practices. No criminal wrongdoing was ever found, and Blackburn's claim to have been a part of an effort that "stopped the sale of baby body parts" has been criticized as false propaganda.
Blackburn refers to herself as "politically incorrect and proud of it" in her two-and-a-half-minute-long campaign ad, which also showcases her firing a gun and calling the Republican Party's failure to repeal Obamacare a "disgrace."
"America needs a conservative revolution," she says in the video.
READ MORE: YouTube slammed for cutting ad revenue on Vegas fundraiser video
It remains to be seen how Twitter's response to the video may impact Blackburn's campaign. While an aide to the candidate called the company's action "inappropriate," in comments to the Washington Examiner, others have tweeted that this incident may end up doing more good than harm to Blackburn's candidacy.
Marsha Blackburn will probably raise high-five-to-low-six figures off of twitter memory-holing her campaign announcement, fwiw.

— Lachlan Markay (@lachlan) October 9, 2017
The committee that Blackburn chaired found that fetal tissue "makes a vanishingly small contribution to clinical and research efforts, if it contributes at all," the AP reported.
READ MORE: Planned Parenthood has no right to Medicaid funds in Arkansas, US appeals court rules
Fetal tissue research is used to study Down syndrome and eye disease, among other disorders and diseases. Scientists have supported its use, but the issue remains politically divisive, as the source of fetal tissue is aborted fetuses.
You can share this story on social media: