Planned Parenthood has no right to Medicaid funds in Arkansas, US appeals court rules
A US appeals court has ruled that the state of Arkansas has the right to deny Medicaid funding for Planned Parenthood. In 2015, the state ended its contract with the abortion provider because of controversial undercover videos.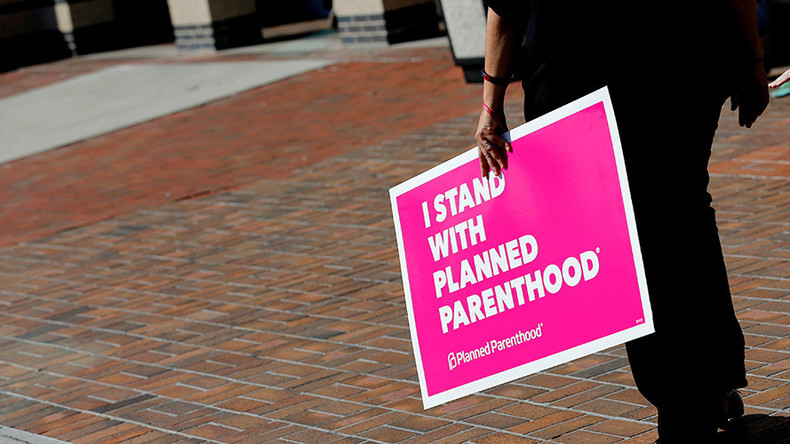 In a 2-to-1 ruling Wednesday, an Eighth US Circuit Court of Appeals panel in St. Louis vacated a federal judge's preliminary injunction forbidding the enforcement of Governor Asa Hutchinson's directive to delay Medicaid reimbursements to a Planned Parenthood affiliate.
The ruling states that three unnamed female patients do not have the right to challenge the state's decision to end the Medicaid contract. The women and Planned Parenthood legally challenged Hutchinson's August 2015 order a month later.
US Circuit Judge Steven Colloton wrote in favor of overturning the decision: "We conclude only that Congress did not unambiguously confer the particular right asserted by the patients in this case."
Judge Michael Melloy noted in his dissent that several other courts have ruled the opposite way, and insisted that the patients do have a right to challenge the contract termination.
Planned Parenthood stated that it is considering options to challenge the appeals court decision. The ruling does not officially go into effect until the court issues its mandate in about one to two weeks. The organization says that it is still serving Medicaid patients in Arkansas.
"We will do everything in our power to protect our patients' access to birth control, cancer screenings, and other lifesaving care," Chief Medical Officer for Planned Parenthood Federation of America, Dr. Raegan McDonald-Mosley, said in a statement.
"Extreme politicians are trying to defund and shut down Planned Parenthood and this is not what Americans want. Every person deserves the opportunity to lead a healthy life and access care at a provider they know and trust, no matter who you are or where you live," McDonald-Mosley said.
The state of Arkansas said Planned Parenthood received $51,000 in Medicaid funds in the fiscal year before Hutchinson made the 2015 ruling to end the state's contract. However, none of that money directly paid for abortions.
Last month, US District Court Judge Kristine Baker blocked Arkansas from enforcing four new abortion restrictions, including a ban on a common second-trimester procedure.
A different unnamed federal judge is now considering whether to stop another new law that would allow Arkansas to revoke or suspend an abortion clinic's license for any violation, according to the Associated Press.
In a different case last month, the Eighth Circuit vacated another preliminary injunction that Judge Baker set forth, which prevented Arkansas from enforcing new limits regarding the use of the abortion pill.
Fallout from the secretly recorded videos released in 2015 by the anti-abortion Center for Medical Progress allegedly show Planned Parenthood officials negotiating the sale of fetal body tissue for profit.
After the pro-life group published the controversial videos, a Texas grand jury cleared Planned Parenthood of any misuse of fetal tissue.
You can share this story on social media: