YouTube slammed for cutting ad revenue on Vegas fundraiser video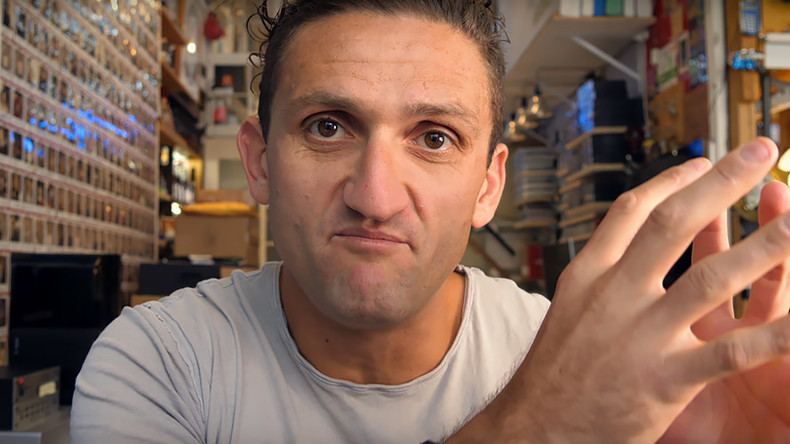 YouTube is facing backlash for its decision to remove advertising from a vlogger's video about fundraising for the victims of the Las Vegas mass shooting.
YouTube, owned by Google, pulled the ad revenue from Casey Neistat's video which called on his followers to donate to a fund for the victims of the Las Vegas mass shooting.
Neistat's video announced the launch of his GoFundMe page on October 2. In the video, which has amassed over 1.3 million views, Neistat said he would also donate all advertising revenue generated by the video to the victims.
The campaign raised over $250,000 in two days, and has currently amassed more than $287,000 in donations.
On October 5, Neistat received a message from YouTube informing him that his video was "not suitable for most advertisers," meaning he won't receive any revenue from the video.
Neistat's tweet prompted backlash across Twitter as people accused YouTube of making a mistake by targeting the fundraising video.
People pointed to other videos, including Jimmy Kimmel's tearful segment on the shooting, which still had ads playing on them. The Kimmel video no longer shows ads.
YouTube responded to his tweet, writing, "We [love] what you're doing to help, but no matter the intent, our policy is not to run ads on videos about tragedies."
Neistat responded, saying the video was about a fundraiser and not a tragedy.
This is the latest headache for YouTube and its advertising policies. In August, the company was criticized when its attempts to remove extremist content resulted in the company's algorithm removing videos from journalists and conflict monitors.
READ MORE: YouTube's 'extremist-tackling' technology misses mark by removing wrong content
You can share this story on social media: