Smoking gun or nothingburger? WaPo claims Russia 'meddled' in election through Google, YouTube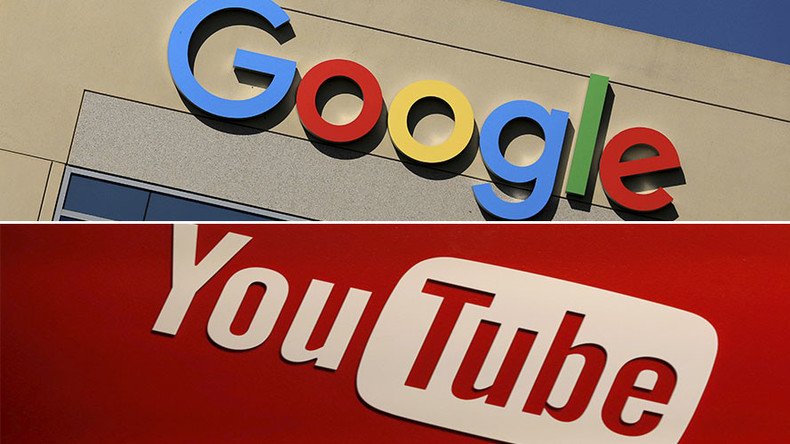 In the latest of its near-weekly scoops, the Washington Post has claimed that "Russian operatives exploited Google's platforms to interfere in the 2016 election." However, as previously, its own evidence can't bear the weight of its allegations.
While the report did genuinely break the news of an internal investigation at the California tech giant, which Google has since confirmed, it waits until paragraph six to specify what it has found so far.
"The people familiar with its investigation said that the company is looking at a set of ads that cost less than $100,000 and that it is still sorting out whether all of the ads came from trolls or whether some originated from legitimate Russian accounts," write the authors.
Even if the figure involved is closer to $100,000 than, say, $10,000, it is notable that the two leading candidates in the 2016 election spent at least $1,8 billion, with Hillary Clinton outspending the winning candidate Donald Trump by a factor of two to one. Evidently, she didn't have genius Russian "trolls" authoring her ads. But then again, the authors go on to note that "the number of ads posted and the number of times those ads were clicked on could not be learned" by Google, so maybe not.
The second part of the statement – about "legitimate Russian accounts" – seems to run even more contrary to the tenor of the report, suggesting in fact that adverts being audited may represent normal spending after all, something the Washington Post omitted from its headline and intro.
The use of anonymous sources – "people familiar" that also later featured in a Reuters version of the report – to make claims about Russia that go beyond the factual, even in situations where there is no fundamental security reason to stay off the record, has become too common to produce more than a disappointed sigh.
But there is more.
"The discovery by Google is also significant because the ads do not appear to be from the same Kremlin-affiliated troll farm that bought ads on Facebook – a sign that the Russian effort to spread disinformation online may be a much broader problem than Silicon Valley companies have unearthed so far," write Elizabeth Dwoskin and Adam Entous, responsible for many of the newspaper's Russian-tech-meddling stories.
So, when a "Kremlin-affiliated troll farm" buys adverts, it is evidence of Russian meddling, but when that "troll farm" doesn't buy adverts, it is also evidence of Russian meddling, indeed perhaps "broader" in scope?
It is in fact not until the penultimate paragraph of the story that the method of the investigation is revealed.
"Google downloaded [historical tweet] data from Twitter and was able to link Russian Twitter accounts to other accounts that had used Google's services to buy ads," write Dwoskin and Entous.
So, from this it appears that Google has simply identified Russian Twitter accounts, and tried to find which of them bought ads on YouTube and its DoubleClick ad network – and that's it so far. In fact, somewhat sheepishly, the authors admit in the very last paragraph that "Google's probe is still in its early stages."
And that is fine. But now cycle back to the claims made in the headline and compare. Why not just report the investigation? Why the tenuous insinuations and overblown allegations?
Dwoskin is the newspaper's Silicon Valley correspondent, Entous has two decades' experience as a well-known security, intelligence and foreign affairs correspondent. Yet over the past year the stories by them and others from the same newsroom, have resulted in multiple retractions, denials, and instant takedowns.
That is not to say that they are no longer capable of credible journalism. Almost apropos of nothing in their attempt to see what sticks, at one point they state "RT also has a sizeable presence on YouTube." That part is definitely true.
You can share this story on social media: