Retro-influence? Half of 'Russian ads' on Facebook shown after US vote, 25% 'never seen' at all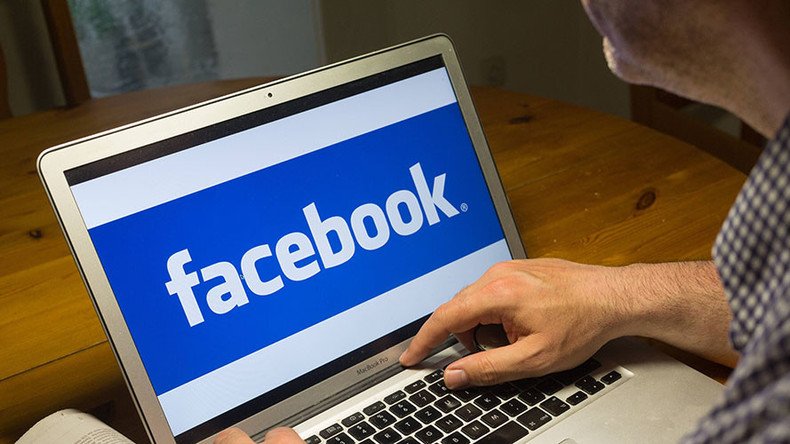 More than half of the 'Russian advertisements' on Facebook that supposedly influenced the 2016 US elections actually appeared after the vote, the company has revealed. Nobody even saw one-quarter of the ads bought by "inauthentic accounts."
In September, Facebook vowed to deliver Congress some 3,000 ads purchased between 2015 and 2017 and connected to 470 "inauthentic" accounts and pages, which, as it continues to say, "appear to have come from a Russian entity." However, Moscow has blasted those allegations, while repeatedly stating that it had nothing to do with the 2016 vote.
"44% of total ad impressions [number of times ads were displayed] were before the US election on November 8, 2016; 56% were after the election," the social media giant stated on Monday as it published some "facts" about "Russian ads."
However, over "25% of the ads were never shown to anyone," the Monday 'factsheet' says, adding the posts have reached some 10 million users.
On the same day the company announced that it is increasing authenticity requirements for advertisers, adding over 1,000 people to its ad-review staff after claiming it found paid postings on "divisive" social and political issues that "appeared" to stem from a Russian entity.
No evidence of Russia's alleged hacking of the US elections has been presented as yet, despite a whole team at the US Justice Department struggling to investigate the 'meddling'.
Facebook is no exception. In September, it said it had "uncovered" some activity after a months-long investigation "into Russian interference," adding that "for a while we had found no evidence of fake accounts linked to Russia running ads." However, then both the company and its founder Mark Zuckerberg failed to back their revelations with any solid evidence proving such Russian intervention, saying that they are "limited" in what they can share publicly about the findings.
READ MORE: Trump: Russia hoax continues, now it's ads on Facebook
Just as Facebook announced the "findings," US President Donald Trump rushed to accuse the media of bias over a continuing "Russia hoax." He said that it was "the fake news media" which had "the greatest influence over our election."
"The Russia hoax continues, now it's ads on Facebook," Trump tweeted on September 22. "What about the totally biased and dishonest Media coverage in favor of Crooked Hillary?"
The Russia hoax continues, now it's ads on Facebook. What about the totally biased and dishonest Media coverage in favor of Crooked Hillary?

— Donald J. Trump (@realDonaldTrump) September 22, 2017
The greatest influence over our election was the Fake News Media "screaming" for Crooked Hillary Clinton. Next, she was a bad candidate!

— Donald J. Trump (@realDonaldTrump) September 22, 2017
You can share this story on social media: