Russia never placed ads on Facebook to interfere in US election – Kremlin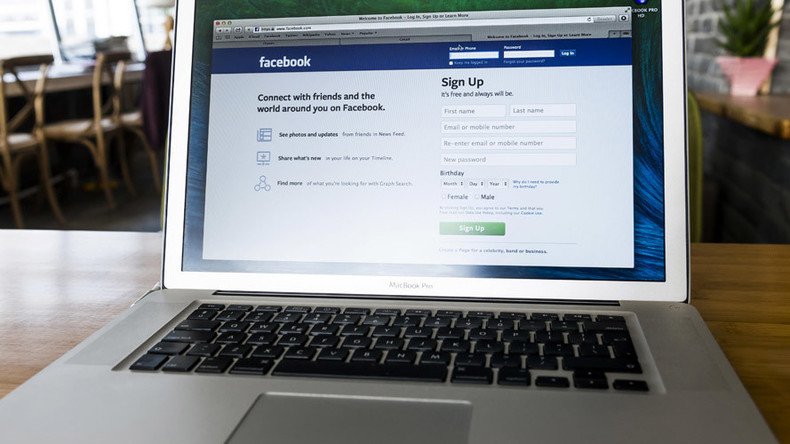 Moscow has nothing to do with political advertisements on Facebook that were allegedly aimed at influencing the 2016 US presidential election, Kremlin spokesman Dmitry Peskov said on Friday.
"We don't know who placed the advertisements on Facebook or how, and have never done it. The Russian side has never been part of it," Peskov told journalists on Friday.
READ MORE: Trump: Russia hoax continues, now it's ads on Facebook
Earlier, Facebook reported that a Russian agency had purchased some ads on the social network during the 2016 presidential campaign.
Facebook co-founder and Chairman Mark Zuckerberg said on Thursday that the company is "actively working with the US government on its ongoing investigations into Russian interference."
The company also said that it "will help government authorities complete the vitally important work of assessing what happened in the 2016 election."
"We are looking into foreign actors, including additional Russian groups and other former Soviet states, as well as organizations like the campaigns, to further our understanding of how they used our tools," Zuckerberg said.
Russian Senator Konstantin Kosachev says Zuckerberg is apparently trying to improve his relations with the US authorities.
"It is known that some time ago Facebook was suspected of too much affection for [Hillary] Clinton and antipathy to Trump, who is quite vindictive as we all know. So let's see what 'evidence' will be provided," the head of the upper house's Committee for International Relations told RT.
He also stressed that it would be interesting to see any investigation of Washington's meddling in other countries' affairs by Facebook.
READ MORE: US govt halts bid to silence Facebook over covert user probe
"Zuckerberg, apparently, has not carried out any months-long investigations concerning the actions of the US to intervene in the affairs of other sovereign countries," Kosachev said.
"I am sure that if such an inquiry were held, then countless [amounts of] evidence would be found."
Earlier in September, Facebook said it had discovered some 3,000 ads purchased between June 2015 and May 2017, connected to 470 "inauthentic" accounts and pages, which might have been related Russia's alleged meddling.
However, the company did not directly accuse Russia and admitted that the "vast majority of ads run by these accounts" had nothing to do with the election, voting, or a particular candidate.
The US has been struggling credibly to accuse Moscow of meddling in the 2016 presidential election – a claim that Russia has strongly denied. No evidence of Russia's alleged hacking of the US elections has been presented.
"The Russians interfered in our election…it is the high-confidence judgment of the entire intelligence community...," former FBI director James Comey told the Senate Intelligence Committee in June. However, neither he nor special counsel Robert Mueller's investigation into possible collusion between Russia and the Trump campaign produced any evidence to support the assertion.
"The ex-FBI director said that he believes that there was Russian meddling in the electoral process [in the US], but at the same time provided no proof of that," Russian President Vladimir Putin said in June.
READ MORE: Google says it found no trace of Russia's interference in US election on its ad platforms
Another giant Internet company, Google, said earlier in September that it had failed to unearth any facts that would implicate Moscow in exploiting advertising to manipulate the election.
You can share this story on social media: