Google says it found no trace of Russia's interference in US election on its ad platforms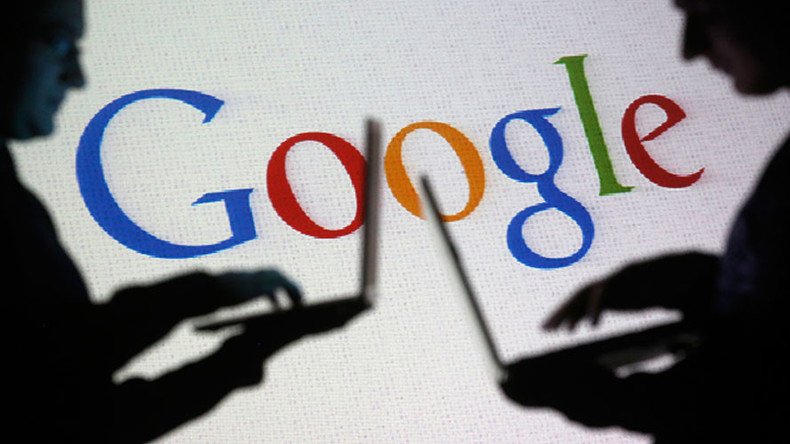 Google has said it has failed to unearth any facts that would implicate Moscow in exploiting its advertising tools to manipulate the US elections. It comes after Facebook said it had found dozens of Russia-linked fake pages promoting divisive US-related issues.
"We're always monitoring for abuse or violations of our policies and we've seen no evidence this type of ad campaign was run on our platforms," Google said in a statement Thursday, as cited by Reuters. The search engine giant was asked to comment on the issue in wake of the allegations shared by Facebook, its fellow online advertiser, a day earlier.
In its report Wednesday, Facebook appeared to link Moscow to some 3,000 political ads run by 470 "inauthentic" accounts between June 2015 and May 2017 that touched on US topics ranging from gun right to LGBT rights and immigration. The only grounds given for the claim was that the pages were "affiliated with one another and likely operated out of Russia."
While Facebook noted that the most part of the said advertisements did not promote any candidate or even did not include any specific reference to the US presidential campaign, some of the US lawmakers have already jumped to conclusions.
READ MORE: Boogeyman picked: Germany concerned with Russian 'meddling' in upcoming election
Sen. Mark Warner, ranking Democrat on the Senate Intelligence Committee, one of the bodies probing alleged Russia's meddling in the US elections, who met with Facebook officials back in July, was quick to blame Russia for waging a wide-reaching social media campaign to influence US public opinion.
"It appeared to me that the very social media sites that we rely on for virtually everything – our Facebooks, Googles and Twitters – it was my belief the Russians were using those sites to intervene in our elections," Warner said during the Intelligence and National Security Summit in Washington on Thursday, as cited by CNN, calling the revelations provided by Facebook only "a tip of the iceberg."
Warner claimed that that while not mentioning any candidates or the fact of the elections, the ads were targeting American voters and aimed at "voter suppression."
He said he expects Twitter to follow in the footsteps of Facebook, which has already submitted its report to special counsel Robert Mueller, who is tasked with investigating alleged Russia's interference, and produce one of its own. Twitter, however, has not commented on the issue so far.
As the congressional investigation into Russia's alleged meddling in the US election drags on 10 months after the vote with any hard evidence explicitly pointing to the role of the Russian authorities yet to be produced, the diplomatic feud between Washington and Moscow has been exacerbated by recent searches in Russian diplomatic compounds in the US, including in the consulate in San Francisco. The properties were seized by the US authorities in what Russian Foreign Minister Sergey Lavrov described as a "flagrant violation of international norms."
Moscow announced it is initiating legal proceedings to get the properties returned.
Russia has repeatedly denied any allegations it interfered in the election campaign. In an interview to filmmaker Oliver Stone in June, Russian President Vladimir Putin, for his part, accused the US in meddling in Russia's latest presidential elections of 2012 by campaigning on the side of the Russian opposition.
READ MORE: Trump: Investigators should look into Hillary's emails, not fake Russia story (VIDEO)
In August, Russian Deputy Foreign Minister Sergey Ryabkov stated that he has "no doubt" that the US would attempt to influence the 2018 presidential elections.
"We are used to American interference, we live with it. It's the same as wire-tapping by US secret services," Ryabkov said in an interview to foreign media.
You can share this story on social media: