Facebook joins 'Russian meddling' frenzy with hunt for 'divisive' ads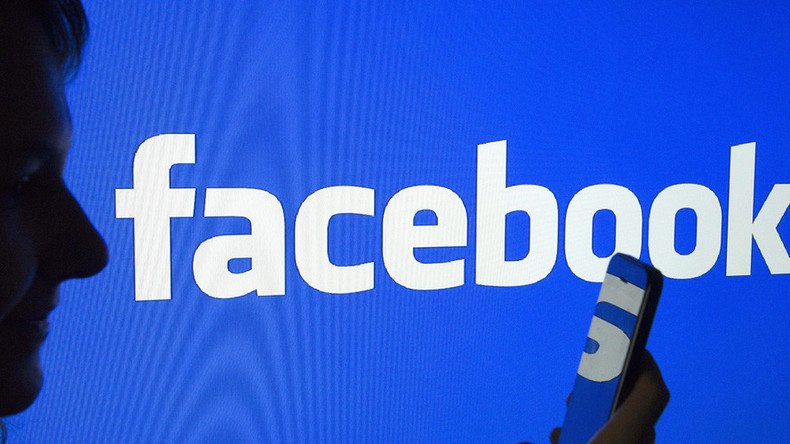 Facebook has launched a search for Russian political ad purchases, and it appears anything even remotely Russian will do – even if the ads violate no rules, don't mention voting or candidates and are only linked to Russia by language settings.
Facebook's Wednesday statement has added fuel to the fire of the anti-Russian frenzy generated by those who believe Moscow meddled in the 2016 presidential election and colluded with Donald Trump's campaign.
"One question that has emerged is whether there's a connection between the Russian efforts and ads purchased on Facebook," the social media site says.
With that in mind, Facebook says it discovered some 3,000 ads purchased to the tune of $100,000 between June 2015 and May 2017 and connected to 470 "inauthentic" accounts and pages. It then proceeds to try its best to link them to Russia's alleged meddling.
No mention of election or candidates
Stopping just short of accusing Russia of election meddling, the site then says its analysis "suggests these accounts and pages were affiliated with one another and likely operated out of Russia."
Exactly how "likely" the connection to Russia is, the statement fails to specify. As well as actually link the ads to US elections.
The "vast majority of ads run by these accounts didn't specifically reference the US presidential election, voting, or a particular candidate," Facebook admits.
READ MORE: 'No doubt' US will try to meddle in 2018 Russian presidential election – foreign ministry
With these superficial connections to both Russia and US elections, the ads still aimed to split American society, Facebook claims.
They focused on "amplifying divisive social and political messages across the ideological spectrum – touching on topics from LGBT matters to race issues to immigration to gun rights," the statement reads, without further elaborating on what exactly the ads said about the hot topics.
Account set to Russian? Guilty!
But the hunt for Russian misbehavior doesn't stop at "inauthentic ads." It also casts a wide net for legitimate ads originating in Russia – or even "those with very weak signals of a connection and even legitimate ads not associated with any known organized effort."
That connection could be as tentative as Russian language settings of the accounts that bought the ads, which didn't even "necessarily violate any policy or law."
Facebook has discovered 2,200 such ads worth some $50,000, which could have essentially been ordered by anyone within the US with their account language set to Russian.
Too cheap to make a difference
While it does list the numbers, the Facebook report gives no context as to the scale of the alleged divisive, Russia-linked ads.
The total of $150,000 looks pale compared to the social media giant's earnings: $9.3 billion in just the second quarter of 2017, 98 percent of which came from advertising.
"The reality is that this is yet another fairly desperate attempt to allege interference in the US presidential election of 2016," Gregory Copley, editor of Defense & Foreign Affairs and President of the International Strategic Studies Association, told RT.
"We don't know what kind of political ads were being placed, we're talking about $150,000 worth which is very, very small amount... So, frankly, this is fairly thin. We also have to bear in mind that Facebook itself, its leadership has exhibited some fairly anti-Trump activities, so it looks to paint this in a way that would perhaps be detrimental to the president, so frankly, I think this is not going to go anywhere, and actually is a measure of just how desperate the opposition is becoming to the Trump election."
Thin stretches, far-reaching consequences
Despite all the stretches the Facebook statement all but admits to making, the social network's representatives have already briefed members of the Senate and House of Representatives intelligence committees on Wednesday about the suspected Russian advertising, Reuters reported, citing a congressional source familiar with the matter. Both committees are hunting for evidence of alleged Russian meddling in the 2016 election, including potential collusion between Moscow and Donald Trump's campaign.
An unnamed Facebook employee has also gone as far as to mention unspecified connections between the ads and something known as a "troll factory" in St. Petersburg, often mentioned by Western mainstream media as the source of Russian "propaganda" on social media.
Facebook also reportedly delivered its findings to Robert Mueller, the special counsel in charge of investigating the alleged Russian interference, a source told Reuters.
The social network's latest statement comes after Senator Mark Warner (D-Virginia), the ranking Democrat on the Senate Intelligence Committee, met with Facebook officials in July as part of the committee's investigation into Russia's alleged election interference.
Warner is now saying that Twitter should provide a similar analysis of recent "Russian" activity, according to Reuters.
Meanwhile, there remains a complete lack of evidence that Russia interfered in the US presidential election or colluded with President Trump in any way - a point that has been reiterated numerous times by the US president himself.
Russian President Vladimir Putin has called claims of Russian meddling "nonsense," and has accused the US of repeatedly interfering in Moscow's politics, "especially aggressively" in the 2012 presidential elections.
You can share this story on social media: