RT's 5 billion views on YouTube: Check out what viewers watched the most (VIDEOS)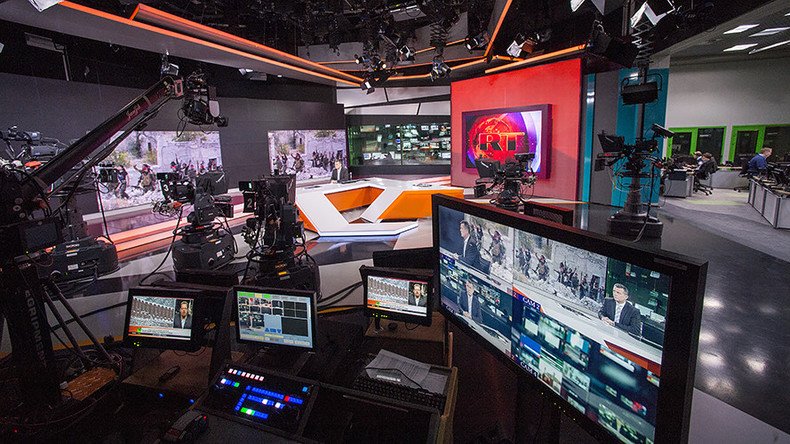 RT has smashed another digital threshold as the multi-language network's videos have been watched over 5 billion times on YouTube. Have a look at some of the latest videos that have placed the channel well ahead of its MSM competitors on the popular platform.
Since RT registered on YouTube in 2007, the network has been constantly expanding its online presence, bringing to its viewers the latest and most viral news in a wide range of video formats, while exploring new ones. Last year, RT pioneered in posting the first 360-degree HD video from aboard the International Space Station.
The 360-degree format is used to produce captivating panoramic videos. One of RT's most watched recent 360 clips is the first-ever panoramic footage of a MiG-29 jet taking to the stratosphere at a speed of 2,000kph (1,243mph). It has been viewed over 175,000 times.
One of the most popular videos this year has been the exclusive interview of WikiLeaks' Julian Assange with renowned filmmaker John Pilger, which aired in the run-up to the November 2016 US presidential elections. The founder of the world's most famous whistleblower platform discussed the leaked batch of Clinton's campaign emails that allegedly reveals that her campaign knew about clandestine financial and logistical support Qatar and Saudi Arabia lend to Islamic State and other radical groups.
The interview, posted in November, has been watched over 2 million times.
Videos of developing situations, accidents and natural disasters promptly published by RT is another big attraction for the viewers. A live stream of horrifying Grenfell Tower fire in London has been viewed 3.8 million times.
However, conventional news stories remain just as popular with the versatile online audience.
RT's recent coverage of an ongoing North Korean crisis has been viewed for over 320,000 times in just three days since it was posted.
In terms of the number of views across all its multi-language platforms, the new landmark reflects a longtime and unchallenged RT lead in the field, while its international rivals have been left lagging behind. RT channel's combined YouTube views are five times those of the BBC, 2.5 times those of Al Jazeera's and almost twice those of CNN.
"By reaching more than 5 billion views, RT has confirmed its status as the world's biggest news network on YouTube," said Youri Hazanov, head of YouTube partnerships for Russia, Israel and the CIS.
READ MORE: RT captures 5 Shorty Awards for social media, video app & news coverage
Having been distinguished with many prestigious international awards in digital media over the years, in April 2017 RT grabbed five Shorty awards for its social media accomplishments. RT360, a special app for delivering 360 content, claimed Shorty Award for Best Photo and Video App.
You can share this story on social media: