ACLU leads lawsuit against Trump administration over birth control rollback
Published time: 6 Oct, 2017 22:15
Edited time: 7 Oct, 2017 16:30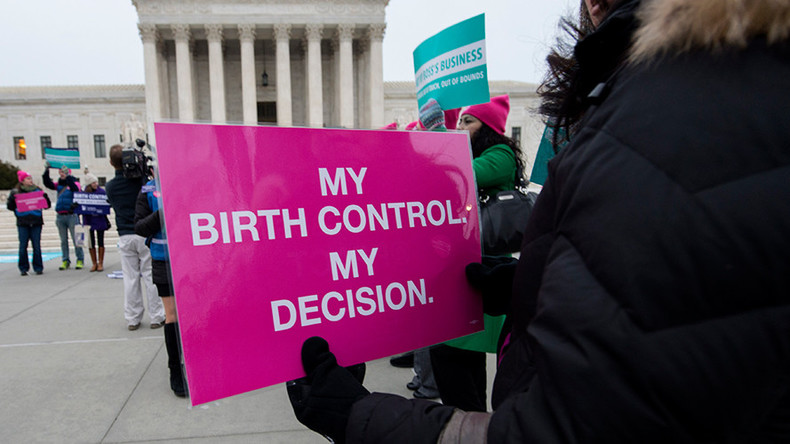 The American Civil Liberties Union is suing the Trump administration over its decision to allow employers to take away free birth control if they have moral or religious objections.
Attorney General Jeff Sessions announced the administration's decision to amend the requirements under Obamacare, that employers (apart from houses of worship) provide insurance to cover their female employees' contraception, on Friday.
READ MORE: Tennessee woman charged with attempting coat hanger abortion
"Our freedom as citizens has always been inextricably linked with our religious freedom as a people," wrote Sessions in the statement announcing the change effective immediately.
"President Trump promised that this administration would 'lead by example on religious liberty,' and he is delivering on that promise," Sessions added.
The ACLU filed a lawsuit in San Francisco federal court, also Friday, citing constitutional and procedural claims against the amendment, along with several other human rights groups.
The union lambasted the change as "part of an all-out assault on women's health by the Trump administration," on Twitter.
READ MORE: Executive order will let Americans buy healthcare across state lines - Trump
Democratic state attorneys general have also pledged to take legal action against the decision, according to Reuters.
Hundreds of thousands of women could lose their birth control benefits as a result of the rule change, reports the NY Times. A previous study by the Obama administration found more than 55 million women were benefiting from the coverage mandate.