Tennessee woman charged with attempting coat hanger abortion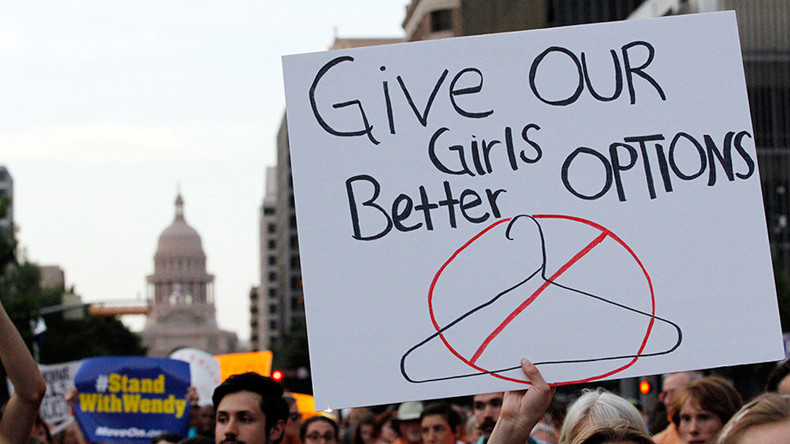 A woman is facing three felony charges after nearly bleeding out from an attempted coat hanger abortion at 24 weeks. Anna Yocca, 32, was arrested in December for attempting to terminate her pregnancy in Tennessee, a state with only seven abortion clinics.
Yocca, of Murfreesboro, has been charged with aggravated assault with a weapon, attempted procurement of a miscarriage and attempted criminal abortion after trying to self-induce an abortion using a coat hanger last September. She was charged after being rushed to the hospital by her boyfriend, who found her experiencing severe blood loss, Slate reported.
When she arrived at the hospital, doctors worked to save the fetus. She gave birth to a 1.5-lb boy who now lives with an adopted family.
She originally faced charges of attempted murder, but the charges were later reduced to aggravated assault. On Thursday, she was indicted on three felony charges.
Yocca is being held at the Rutherford County Adult Detention Center on $200,000 bond. Prior to her arrest, she worked at an Amazon fulfilment center in Lebanon, Tennessee. While wages for that particular location are unavailable, Glassdoor found that Amazon Chattanooga Fulfilment Associates earn $11 to $12 an hour, roughly $24,871 annually.
Yocca was 24 weeks pregnant at the time of her attempted abortion. While 24 weeks is beyond the cutoff for an abortion in most states, 96 percent of counties in Tennessee do not have abortion clinics, and 63 percent of the state's women live in these counties, according to the Guttmacher Institute. In addition, Tennessee's abortion restrictions require that women receive state-directed counseling and wait 48 hours before the procedure is provided.
The closest clinic to Yocca seemed to be some 30 miles away from Murfreesboro, coming out to a 40 minute drive or a two-hour bus ride, about the same distance as from her home to her workplace.
Tennessee prohibits insurance companies in the state's health exchange from covering abortions. Furthermore, funding is only available for abortion in the extreme cases of life endangerment, rape or incest. At the closest center to Yocca, an abortion starts at $625 and ranges up to $1,050.
The closest abortion clinic to Yocca's hometown operates on a standard 8:00 a.m. to 4:30 p.m. weekday schedule, with Saturday hours of 7:00 a.m. to 1:00 p.m. While the state allows women to have abortions up to viability (on average about 24 weeks), no clinic in the state was found to offer the procedure past 16 weeks, according to the Tennessean.
Abortion remains a hot button issue in the US, particularly with Donald Trump's victory in the presidential election. The president-elect made a splash when he said he would seek to punish women who had undergone abortions, but later walked back his words and claimed he meant he would punish abortion providers.
President-elect Trump most recently told "60 Minutes" that he would appoint a pro-life justice to the US Supreme Court. He explained that if the 1973 landmark case of Roe v. Wade "were overturned, [abortion rights] would go back to the states." He acknowledged the burden that this would place on women seeking the service, saying, "they'll perhaps have to go – they'll have to go to another state."
Yocca's case could be a sign of a sea change coming to America, as states such as Indiana and Pennsylvania look to increase abortion restrictions, such as Indiana's attempts to criminalize abortion per State Rep. Curt Nisly (R-Goshen), who would also seek to have an infant's life prioritized over a mother's if the pregnancy put the mother at risk, the Indianapolis Star reported.
As abortion laws are gradually eroded, the rate of self-induced abortion increases. Last year, the Texas Policy Evaluation Project examined the rates of self-induced abortions within their state following the passage of some of the most restrictive abortion laws in the country. The study found that women who were the most likely to induce abortions on their own were Latinas living near the Mexican border, where abortion drugs can be procured without a prescription.
The study also determined that women who "found it difficult to obtain reproductive health services like birth control or Pap smears" were the next most likely group to self-induce. The study concluded that "legal restrictions on abortion tend to increase unsafe abortion, but do not reduce the overall incidence of abortion."
Yocca will stand trial November 28.