Juggalos march in Washington to protest FBI gang classification (PHOTOS, VIDEO)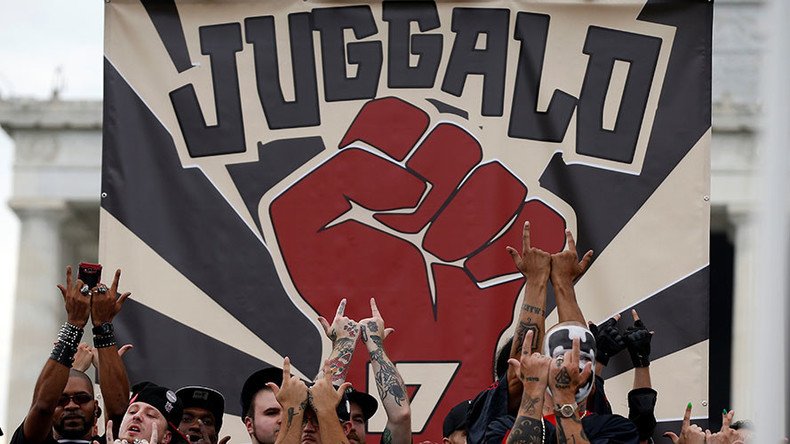 Over 1,500 'Juggalos,' fans of a Michigan rap duo Insane Clown Posse, held a rally in Washington, DC to protest their designation by the FBI as a gang.
Taking their name from a 1992 ICP song, 'Juggalos' can be easily identified by their distinctive black-and-white face paint and numerous tattoos.
Fans of the group were designated a "loosely organized hybrid gang" in the FBI's 2011 Gang Task Force report.
Juggalos claim that since then they have been "subjected to various forms of discrimination, harassment, and profiling simply for identifying as a Juggalo."
Thousands of Juggalos are expected to travel from all over the country for Saturday's march, meeting outside the Lincoln Memorial from 1pm. Scheduled until 2am, the event will feature guest speeches and musical performances, most notably by Insane Clown Posse's Violent J and Shaggy 2 Dope themselves.
READ MORE: Insane Clown Posse takes on FBI and loses: Juggalos classified as gang
The organizers have laid down a series of strict rules for 'Juggalo Family' members to abide by on Saturday, including, no littering, no vandalism, no weapons (or anything that could be construed as a weapon), no alcohol, marijuana or drugs, no vehicles of any kind and no signs or flags that promote violence or threats.
You can share this story on social media: