US sanctions 11 Iranian persons and entities for 'malicious cyber activities,' missile efforts
Published time: 14 Sep, 2017 17:34
Edited time: 15 Sep, 2017 17:47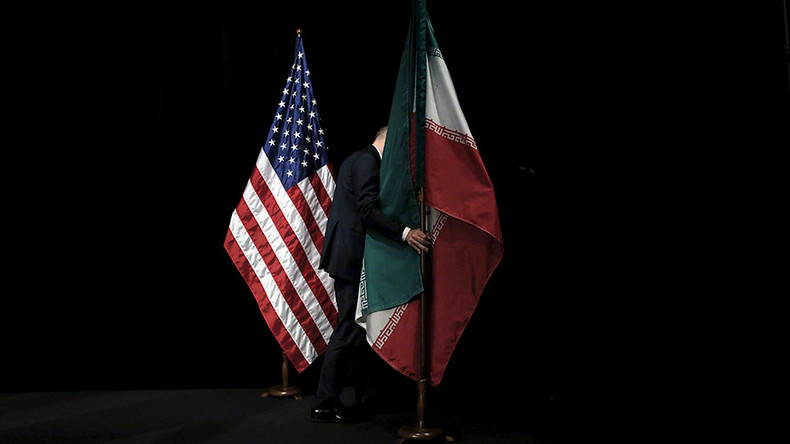 The US Department of Treasury has imposed sanctions on a number of individuals and entities accused of aiding Iran's nuclear program or engaging in "malicious" cyber activity. On the list are two companies based in Ukraine.
The sanctions freeze any assets the individuals and companies may hold in the US and prohibit any US persons from doing business with them.
Khors Aircompany and Dart Airlines, based in Ukraine, were sanctioned for "aiding designated Iranian and Iraqi airlines through the provision of aircraft and services," Treasury said in a statement. The companies are said to have provided Iran with airplanes of US origin.
One of their clients, Iran's Caspian Air, was sanctioned in 2014 for providing support to Iran's Islamic Revolutionary Guard Corps (IRGC) by "transporting personnel and illicit material, including weapons, from Iran to Syria," Treasury said.
Sadid Caran Saba Engineering Company (SABA) was put on the sanctions list for supporting the ballistic missile program run by the IRGC.
A private Iranian computer security company, ITSec Team, was placed on the sanctions list for "causing a significant disruption to the availability of a computer or network of computers," Treasury said, accusing the company of planning and executing distributed denial of service (DDoS) attacks against several US financial institutions in 2011 and 2012.
Seven individual Iranian citizens were also placed on the sanctions list - three are employees of ITSec Team and four work for for Mersad Co, another private security company that operated a botnet targeting 24 US corporations in 2012 and 2013, according to the US Treasury.
The seven individuals were indicted by a grand jury in the Southern District of New York in March 2016.