'US taboo': Assange rubbishes climate change denial in hurricane tweet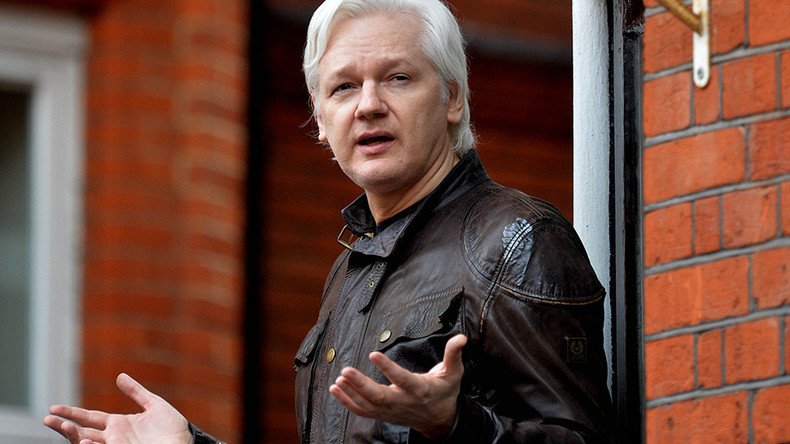 Julian Assange is trolling the US over climate change denial as the country prepares for more hurricane devastation at the mercy of Hurricane Irma.
READ MORE: Hurricane Irma on track for direct hit on Miami (LIVE UPDATES)
Quoting a tweet from UN Climate Action, Assange broke down the climate change process, describing it as a "US taboo."
Hotter sea = greater temp difference between sea and space = more energy for hurricanes = higher velocity winds. This reality is a US taboo. https://t.co/8HnUjcKcUP

— Julian Assange 🔹 (@JulianAssange) September 9, 2017
In another tweet, the WikiLeaks editor linked to NOAA research on global warming and hurricanes.
The research concluded that climate warming was likely to cause hurricanes in the coming century to be more intense globally and to have higher rainfall rates than present-day hurricanes.
"In our view, there are better than even odds that the numbers of very intense (category 4 and 5) hurricanes will increase by a substantial fraction in some basins, while it is likely that the annual number of tropical storms globally will either decrease or remain essentially unchanged."
In May, Assange tweeted that "climate change was very probably true," noting the trove of documents WikiLeaks have published on various elements of the issue.
Florida is currently bracing itself for Hurricane Irma to hit early Sunday after claiming at least 21 lives in the eastern Caribbean. Currently at category 4, the storm is expected to strengthen before moving on to the US.
Irma looms as Texas recovers from Hurricane Harvey, which killed 70 people when it struck last month. The state's governor says the clean-up could cost up to $120bn.
READ MORE: Stream of planes flees Florida ahead of Hurricane Irma (IMAGES)
US President Donald Trump has repeatedly denied global warming, dubbing it a hoax, and pulled the US out of the United Nations Paris Agreement on climate change in June.
The concept of global warming was created by and for the Chinese in order to make U.S. manufacturing non-competitive.

— Donald J. Trump (@realDonaldTrump) November 6, 2012
French Environment Minister Nicolas Hulot also made a dig at the president's climate policy on Friday, saying: "What will change in the United States are the federal states, the cities, a whole section of society. I think that is what will make up for the reservations of the American president on the links between cause and effect."
US environmental chief Scott Pruitt meanwhile told CNN that now is not the time for discussion about climate change.
You can share this story on social media: