Mining near Yellowstone to be banned, as national monument review moves ahead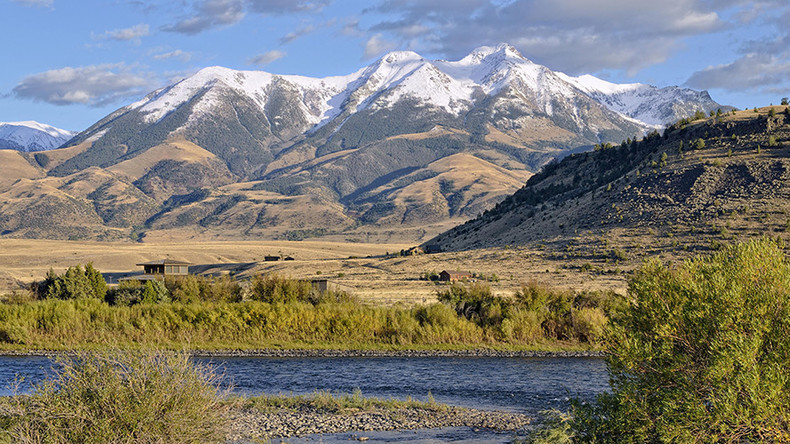 US Interior Secretary Ryan Zinke is recommending a 20-year ban on mining near Yellowstone National Park. But that doesn't put to rest the anxiety that environmentalist and outdoorsman groups feel about President Donald Trump's national monument review.
On Tuesday, Zinke suggested speeding up a proposal to block two gold-mining projects north of the park in an area called Paradise Valley. The secretary will also recommend nixing other types of mining as well, officials at the agency said, according to Voice of America.
Read more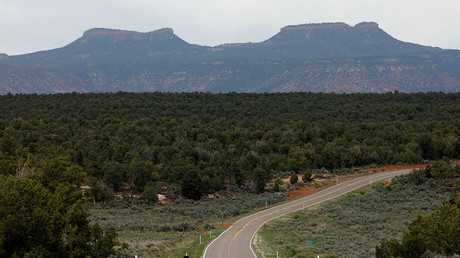 The Yellowstone decision follows Zinke's August recommendation to Trump to shrink the size of the Bears Ears National Monument, following the president's executive order to review the land.
The environmental group, Greenpeace, warned of the complete opposite result in May, fearing the president's decision to go forward with a review of monument space would open up an area larger than Yellowstone to drilling.
They state that more than 2.7 million acres of land could be at risk from fossil fuel exploration, including six national monuments situated over potential reserves of oil, gas and coal. The group has not yet reacted since the secretary's proposed mining ban announcement.
The Canadian company Lucky Minerals expressed interest in mining for gold and other minerals north of Yellowstone. Another company, Crevice Mining Group, based out of Spokane, Washington, is also seeking permission to explore for gold just over Yellowstone's northern boundary.
Federal officials are undertaking a two-year review of 30,000 acres of land near the Absaroka Mountains north of Yellowstone. The review was launched last year by former Interior Secretary Sally Jewell in response to local concerns that the two proposed gold mines could hamper the character of the land.
The Yellowstone Gateway Business Coalition, a group of 200 small and large businesses, are also fighting the two mining companies. They had asked the Montana congressional delegation in 2016 to permanently ban any mining projects in Paradise Valley. Zinke was a congressman during this period and fully supported the coalition.
Zinke has enthusiastically described himself as "a Teddy Roosevelt guy!" for being a champion of hunters, fisherman, and outdoor-types in general. But some see decisions he has made this year as running contrary to those values, according to Outside Online.
Read more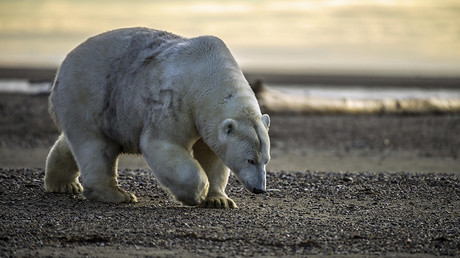 The DC-based nonprofit group, Theodore Roosevelt Conservation Partnership, which advocates for public land access, remains at odds with the secretary's agenda. The outdoors-friendly group was one of many early proponents of Trump's decision to tap Zinke to head the Interior and even initially stated that Zinke was "the best cabinet nominee for sportsmen, so far."
It was reported that in Zinke's first two months on the job, he had more meetings with oil and gas executives than with any other organizations. He also moved to end a rule set forth by former President Barack Obama relating to hydraulic fracking. The rule was said to be instated to protect public health, E and E News reported.
As the frequent meetings with fossil fuel executives began to irk Zinke's faithful followers, they began to speak out on different aspects of the secretary's decisions they found less than friendly to their core beliefs.
"We keep on waiting for the Theodore Roosevelt Zinke to show up," president and chief executive of Backcountry Hunters and Anglers, Land Tawney, said in a July interview, according to the Huffington Post.
"There hasn't been concrete action yet, but there's been a lot of rhetoric that doesn't fit, I think, that conservation ethic that Roosevelt set into motion," he said.
Whit Fosburgh, president of the Theodore Roosevelt Conservation Partnership, also commented on Zinke. "To date, it's been overwhelmingly development, development, development — without even lip service to conservation."
READ MORE: Trump administration takes steps to open up federal waters for offshore drilling
But Zinke and the president aren't just running into criticism from outdoors groups. They have angered other organized groups with previous land-related policy decisions as well.
In April, when the president ordered Zinke to review the 27 national monuments, Carleton Bowekaty, a councilman from the southwestern Zuni Tribe and co-chairman of the Bears Ears Inter-Tribal Coalition, expressed his frustrations with the review.
"This so-called 'review' creates a process to attack the designation of Bears Ears National Monument, and all public lands that are cherished by the American people."
President of the Wilderness Society, Jamie Williams, also pushed back against the secretary and the president earlier this year.
"This executive order calling for 'review' of national monuments designated under the Antiquities Act is an affront to every American who enjoys our national parks and historic sites, and an injustice to the future generations who should inherit them."
The Antiquities Act is a law that passed over 100 years ago, which gives the president the right to designate areas to become federally owned national monuments. Trump stated that his predecessors overreached their rights and designated too many areas to be under the control of the federal government.
North Dakota's Standing Rock Sioux Tribe has fought the administration's decision to continue work on the controversial Dakota Access Pipeline, which the tribe says will contaminate their drinking water and destroy their land. In June, a federal judge ruled in their favor when he ruled that the Trump administration did not follow environmental guidelines before reinstating work on the pipeline.
Before Trump started the DAPL project again, former President Obama had ordered the US Army Corps of Engineers to halt the project in December 2016 due to environmental concerns.