Free guns for everyone! Texas startup plans to distribute blueprints for 3-D printable firearms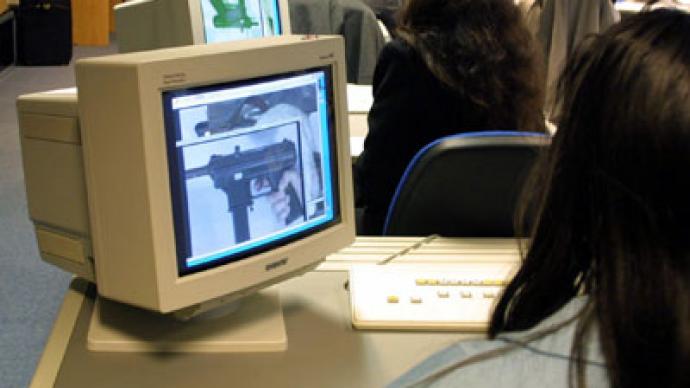 Putting a hole in someone's head could soon be as easy as pressing Ctrl-P. A Texas-based group of Second Amendment advocates say they are ready with the world's first firearm made entirely from a 3-D printer.
Defense Distributed spokesman Cody Wilson tells the UK's Guardian that his company has the "logistics, time, resources and money" to start freely distributing blueprints that will let any hobbyist with a 3-D home printer make their own gun, and now it's just up to Uncle Sam to sign off on a federal firearms license. Wilson doesn't think there will be any problem, though, and says his company plans to be approved and begin building prototypes in the coming weeks."We're just waiting on a little piece of paper," Wilson says, which could be all the federal government needs to give them in order for Defense Distributed to start sending out schematics.Wilson says his group of Second Amendment advocates had planned on putting together prototypes for the first fully-printable firearm, but decided to be a bit more careful after a few roadblocks that have so far made publishing plans for a make-it-yourself gun not as easy as you might expect. The crowd-source funding page that they set up to initially raise funds was shut down by the site's administrators, but since then the company says they've managed to make headway around all other obstacles. Now once cleared by the government to legally make and manufacture firearms, Defense Distributed will perfect their products and prepare for the next step: distributing instructions that will let anyone with the right equipment create their own weapon."The Defense Distributed goal isn't really personal armament," Wilson says in a promotional video for his company. "It's more the liberation of information. It's about living in a world where you can just download the file for the thing you want to make in this life. As the printing press revolutionized literacy, 3-D printing is in its moment."Defense Distributed is pending state approval that will make them a nonprofit corporation in the state of Texas, organized and operated exclusively for charitable and literary purposes. On their website, they lay out those intensions a little bit more clearly. Purpose one of their incorporation is "To defend the civil liberty of popular access to arms as guaranteed by the United States Constitution and affirmed by the United States Supreme Court, through facilitating global access to, and the collaborative production of, information and knowledge related to the 3D printing of arms." Defense Distributed's second goal is "to publish and distribute, at no cost to the public, such information and knowledge in promotion of the public interest." Because there appears to be no precedent outlawing the distribution of schematics yet, that doesn't seems like it will be much of a problem. Wilson says he has even met with officials from the bureau of Alcohol, Tobacco and Firearms to be sure he's no facing any further issues."I have no interest in going to jail," he tells the Guardian. "I'll do it their way if I need to."Earlier this year, another hobbyist from the US designed a 3-D printer-made gun that could fire multiple rounds, but that model relied on a few extra parts from firearm shops in order to work. One gun in the works from Defense Distributed will be entirely made using an at-home printer and another will use electronics to fire bullets, but otherwise those two products will be able to be pieced together with nothing more than a fully-loaded printer. Defense Distributed is working on a third weapon that does require a bit of extra components during assembly, but if it all goes as planned it will emulate a professional AR-15 submachine gun.
You can share this story on social media: