'Go home': Virginia governor lashes out at white supremacists after Charlottesville violence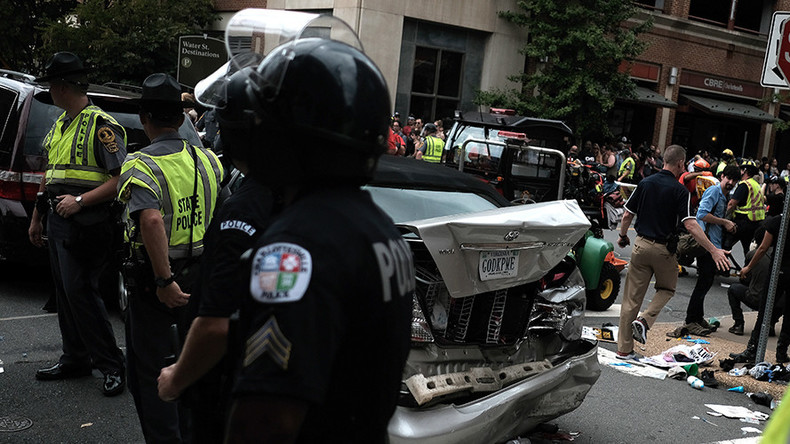 Virginia Governor Terry R. McAuliffe blamed "white supremacists and the Nazis" for sowing hatred at Charlottesville rally, calling on them to "go home" after three people died and 35 were injured in clashes, a car ramming incident and a police helicopter crash.
READ MORE: 'It was an intentional attack': Eyewitness describes deadly Charlottesville car plowing incident
Speaking at a press conference on Saturday, McAuliffe denounced the violence that erupted at the rally in downtown Charlottesville against the removal of memorial for confederate general Robert E. Lee from a public park.
Noting that the city authorities "planned for a long time" for potential scuffles, he accused "all the white supremacists and the Nazis who came to Charlottesville today" of inciting violence.
"You pretend that you are patriots – but you're anything but a patriot. You wanna talk about patriots, talk about Thomas Jefferson, George Washington – who brought our country together. Think about the patriots today who are putting their lives in danger – they are patriots – you are not," he said.
McAuliffe went on to stress that outsiders that had come to Virginia to promote hatred were less than welcome.
"Our message is plain and simple: Go home. You are not wanted in this great Commonwealth. Shame on you."
Referring to the US being a global melting pot, "the nation of immigrants" since it its early years, McAuliffe argued that "diversity, the mosaic tile of immigrants is what makes us so special."
"My message is clear – we are stronger than you. You have made our Commonwealth stronger. You will not succeed, there is no place for you here – there is no place for you in America," he said.
The governor confirmed that three people lost their lives on Saturday in separate incidents linked to Saturday's unrest. A 32-year-old woman died during a car ramming attack at the rally and two police officers were killed as a helicopter, which was on a mission to monitor protest action, crashed in the woods near Charlottesville.
At least 35 people were treated for injuries, ranging from minor to life-threatening, as result of the violence that swept through the city center, police said. The majority of the injured victims, 19 people, were provided medical assistance for injuries sustained in the multi-vehicle car crash.
Charles Ortel, a political analyst and writer, told RT that the situation should not be presented as black-and-white, arguing that both sides, the far-right protesters and the anti-fascists, bear some responsibility for the escalation.
Read more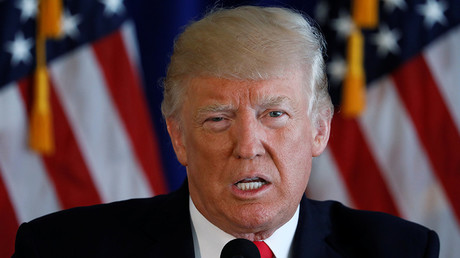 "On the one hand, I think that the organizers of the event certainly were looking to instigate trouble. I think we're going to find in due course of time that the other side, the [anti-fascist] people, who were so active months ago out at Berkley, denying a forum to a conservative speaker, we're going to find out that they also are guilty."
Ortel said that while he agrees with McAuliffe's call for calm, he opposes the notion that only Virginians are entitled to voice their opinion on Virginian soil.
"He is very wrong about the idea that outsiders from outside Virginia have no right going into Virginia and speak. Outsiders from outside the American South played a great role in going down in the American South in the 1950s and bringing the measure of racial reconciliation and getting rid of the segregation."
The violence in Charlottesville was condemned by US President Donald Trump, who joined those denouncing hatred and appealing for unity in a televised address and a string of messages on Twitter.
"We ALL must be united & condemn all that hate stands for. There is no place for this kind of violence in America. Let's come together as one!" Trump wrote.
"We must remember this truth: No matter our color, creed, religion or political party, we are ALL AMERICANS FIRST," he added.
READ MORE: 2 die in police helicopter crash amid violent protests in Charlottesville
The US leader extended condolences to the families and colleagues of the officers killed in the helicopter crash and to the family of a woman who died during the vehicle incident at the rally.
However, Trump then faced criticism for not singling out white nationalists for blame in his address, which focused on hatred and violence "on many sides."