Overheated St. Louis inmates now complain they're too cold after air conditioning installed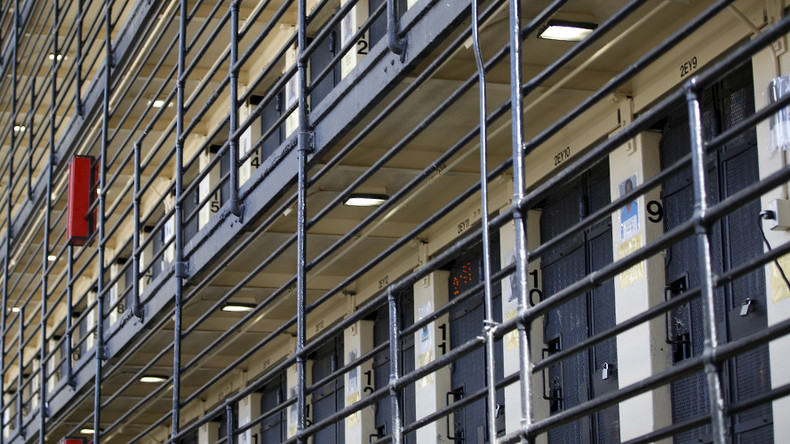 St. Louis inmates who previously complained it was too hot in jail because there wasn't enough air conditioning during a triple-digit heatwave now say they are too cold, after the city installed air cooling units.
One inmate was sent for a spell in segregation after using a broom handle in an attempt to damage a vent blowing cold air into the room, said the St. Louis mayor's spokesman.

"There have been multiple complaints from inmates that the facility is too cold," said Koran Addo, Mayor Lyda Krewson's spokesman, according to the St. Louis Dispatch on Wednesday.
Last month inmates protested over the lack of air conditioning when temperatures hit the triple digits.
The city said it spent $75,000 on installing five large, temporary air conditioning units in older areas of the jail dormitories on July 24 after the protests gained interest on social media.
The inmates previously had to rely on vented windows for air circulation.
The mayor's office said the A/C units are intended to lower the temperature in the facility to about 78F (25C), but that means the vents are almost constantly blowing air.
Temperatures have been more mild after a week of extreme heat in July that sent the heat index over 110F.
Read more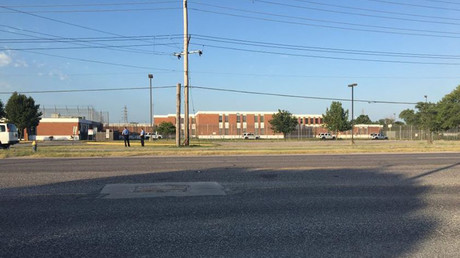 The spokesman said jail officials are looking to install thermostats to help control the A/C units.
The 50-year-old jail, which can house as many as 1,100 inmates, suffers from having some areas without air conditioning, meaning staffers routinely work in hot spaces.
The jail currently holds about 750 inmates, 98 percent of whom have not yet been convicted and are awaiting trial, according to prison reform activists.
Missouri State Representative Joshua Peters, (D-St. Louis), who has pushed for the legislature to examine the conditions of the jail, said the lack of air conditioning has been just one of several problems. Others, he said, include unsanitary conditions, with mold, insects and rodents.
"I think that anything that detracts from the real issue of the unsanitary and unsafe conditions of the City Workhouse wastes time," he said in a statement.
Peters cited a federal court order from 1990 that mandated changes, including speedy transfers to other detention centers, because of similar conditions at what was then the city jail.
Peters said "the poorest residents are still the ones disproportionately suffering because they can't make bail."
During a triple-digit heat wave last month, inmates could be heard screaming "help us!" and "we ain't got no AC!" from jail windows.
The protest caught the attention of local lawmakers and fired up social media after a video was posted by a reporter on July 18.
Four days later, between 100 and 150 people turned out to protest outside the jail, concerned about the poor living conditions and overheating. At least one protester was arrested after several people tried to scale the prison fencing, with the police called in and pepper spray being used to disperse the crowd.