White House 'a real dump': Trump's reason for golf trips ignites internet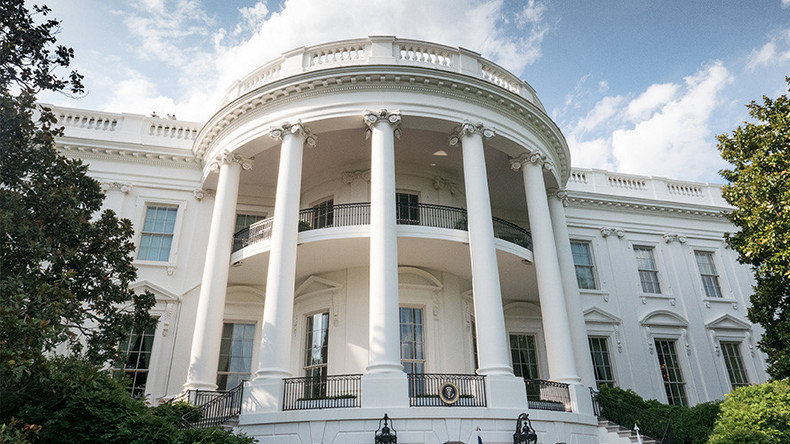 President Donald Trump reportedly says he spends so much time at his golf clubs because the White House is "a real dump."
The remarks were published in an article by 'Sports Illustrated' which shadowed the president during one of his recent trips to his much-loved Bedminster golf club in New Jersey.
When asked by members why he spends so much time at his various golf resorts, Trump reportedly responded, "that White House is a real dump." RT has reached out to the White House for a response.
After a furore erupted online over the report, Trump took to Twitter to dismiss the claim, calling the White House "one of the most beautiful buildings (homes) I have ever seen".
READ MORE: Trump's first 100 days: The monumental golf edition
Reports of the remark didn't go down well on Twitter, as political commentators seized the opportunity to encourage Trump to simply vacate the premises if he finds it so distasteful.
Trump has spent a total of 310 hours playing golf over 41 visits to his golf resorts since he was sworn into office last January, according to some tallies.
The president's previous residence, a gold-adorned, three-floor, Manhattan penthouse valued at about $100 million, is still far off the market-value of the White House, which boasts 132 rooms and 32 bedrooms and is worth almost $400 million, according to Market Watch.