350lb pig bites 3yo girl to the bone, owner faces 1yr in jail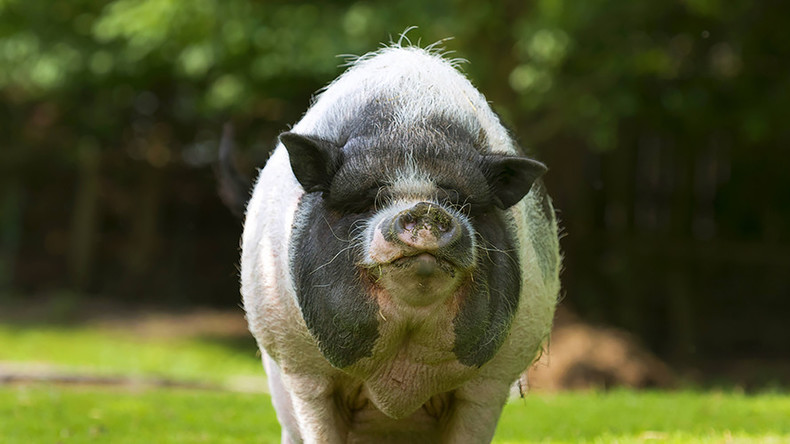 The owner of a 350-pound (158-kilogram) pig named 'Booger' has been arrested in Alabama after the animal attacked a three-year-old girl who was later airlifted to hospital for treatment with serious injuries. Reports say the pig may be euthanized and decapitated.
READ MORE: California cat killer sentenced to 16 years in prison for 21 feline deaths
Thomas D. Brown, 21, from Rogersville, north Alabama has been charged with reckless endangerment and permitting livestock to run at large.
Three-year-old Bella White was playing with her brothers when the animal burst into their yard and clamped its jaws down on her arm.
Read more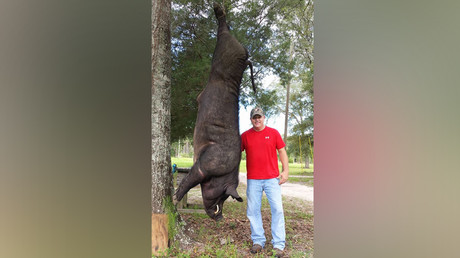 "My boys came running in and said a pig was attacking Bella," the young victim's mother Amber White told AL.com earlier this week. "I got outside and the pig had her arm in his mouth. I kicked, punched and picked up that pig until he finally let go of my daughter."
"The chunk that he took out was massive, down to the bone and then on the back of her arm he took out another piece," White told KFOR.
"It was horrific, I didn't have time to think or anything until after she was in the air, and then it hit me what all had happened," she added.
The wound to her arm was so severe that emergency medical responders were forced to airlift her to the nearby Huntsville Hospital Monday for immediate treatment.
"From what we have found out, this is not the first time the pig has gotten out and roamed the neighborhood," Lt. Joe Hamilton told the Times Daily.
"Then Thursday night, he [Brown] came in and turned himself in and was placed in the detention center," Hamilton said.
Read more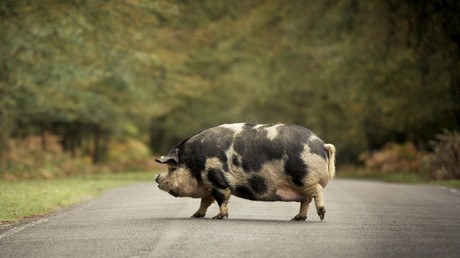 Brown is being held in Lauderdale County Jail under a $6,000 bail and faces up to a year in jail for the misdemeanour offences if found guilty.
Bella had to undergo surgery Thursday to clear the bite of infection which required drainage tubes be inserted into her arm.
Booger was placed in quarantine and will be euthanized, reports the Times Daily, citing local officials. The pig will be then decapitated and his head tested for signs of rabies, reports KFOR.
"I wish it would have came out differently for the pig, but at least it can't hurt anybody else," Bella's mother Amber said.
READ MORE: US Army veteran arrested after saving distressed dog from hot car