Escaped pigs bring traffic to a standstill on busy British motorway (PHOTOS, VIDEOS)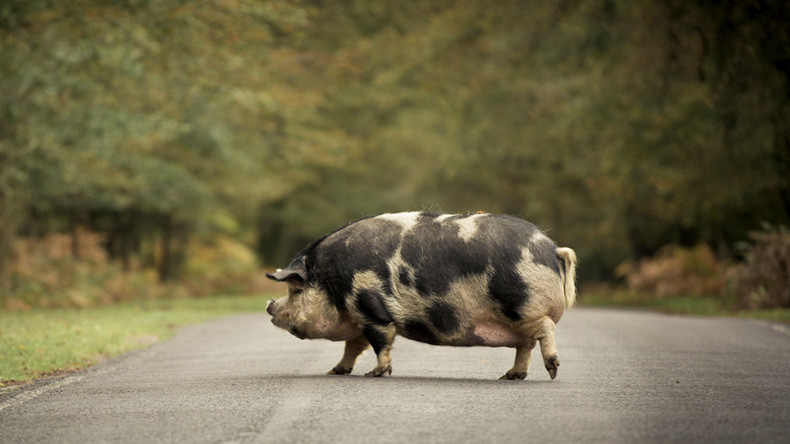 A pair of troublesome pigs escaped from a farm and made their way to a motorway in southern England, bringing traffic to a standstill.
Stunned motorists took to social media to share images and videos of the pesky pigs as local police tried to chase them down, capture them and restore some semblance of sanity on Hampshire's M27.
Twitter user Edward Chalu said that police brought the situation under control after a 20-minute hold-up.
Other videos that have surfaced online show the moment the police got their men – well, pigs.
Both pigs are fine and have been returned home. Police thanked the public for helping bring them to justice.
They even had time to snap a selfie with one of their prisoners.
It was not immediately clear what fate awaited the pigs back on the farm.