California cat killer sentenced to 16 years in prison for 21 feline deaths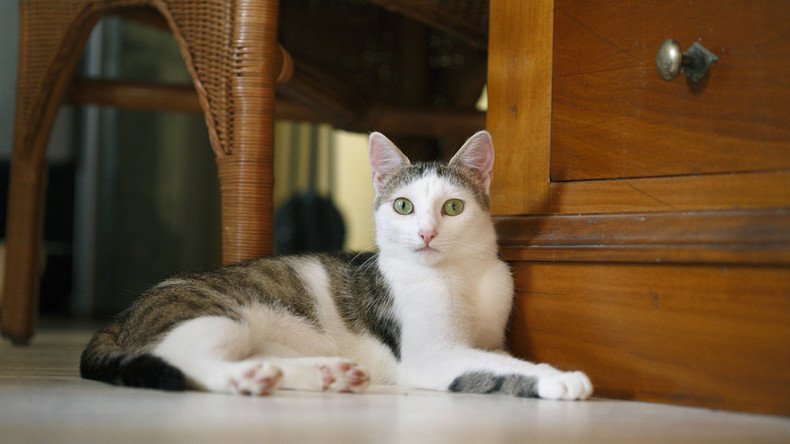 A man has been handed a 16 year jail term for killing 21 cats in California. He also faced an allegation of sexually abusing a dead cat.
Robert Roy Farmer, 26, was sentenced at Santa Clara County Superior Court, Friday, after pleading guilty last year to 21 felony counts of animal cruelty and one count each of misdemeanor battery and being under the influence.
The cats began vanishing from San Jose's Cambrian Park neighborhood in September 2015 and were later found dead, according to the Mercury News.
That month, police received home surveillance footage of a white man luring a cat from its owner's residence before grabbing the feline and running away. The footage prompted police to carry out "follow up investigations" into the pet's abduction.
On October 8 2015, Farmer, the son of a retired San Jose Police Department captain, was found sleeping inside his car at a Home Depot parking lot. Police searched the car and found a dead cat "concealed within the vehicle", according to a statement on Farmer's arrest.
Chunks of fur and streaks of blood covered the interior of the vehicle. Police also found a backpack with a pair of fur-covered gloves and a hunting knife in a sheath.
During the court case, a necropsy report from Animal Services documenting signs of sexual abuse on the dead cat inside the car, including dilated genitals, was presented as evidence.
Crime laboratory reports also stated a match was discovered between Farmer and DNA found under claw clippings.
Farmer's attorney denied the prosecution's argument that the cat was sexually abused.
The conflicting accounts triggered a debate about whether Farmer should be required to register as a sex offender upon release from prison, reported the Mercury News.
The judge did not make it a requirement for the defendant to register as a sex offender on release, stating that the prosecution's arguments "did not meet that burden" for such an order.
However he ordered him to stay away from cats for 10 years after his release and from the locality where he committed the offenses.


You can share this story on social media: