'Cat Killer' becoming 'more brazen' as 3 bodies discovered in Hampshire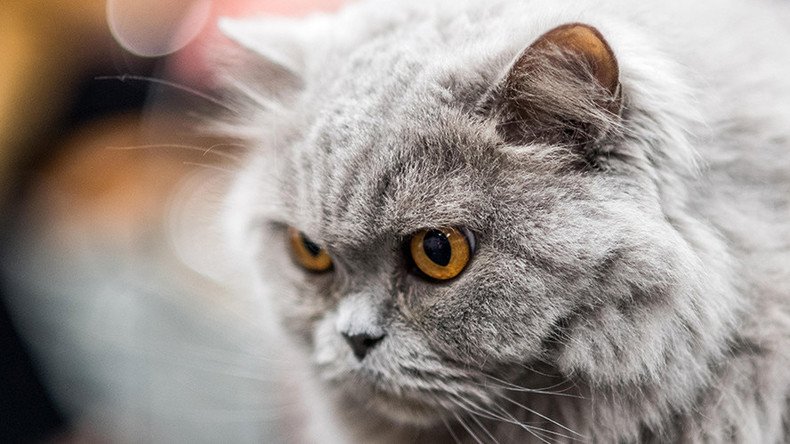 The so-called 'Croydon Cat killer,' who is thought to have killed up to 230 felines, has been linked to the death of three more cats, this time in Hampshire.
Beloved cat Poppy was found dead on Easter Sunday in Marmion Road, Southsea.
Poppy's owner, Tim Sparkes, warned the killer is becoming "more brazen."
"It's really about getting the message out there that this person has been around the Portsmouth area now and he appears to be doing it in clusters," Sparkes told Portsmouth News.
"He's becoming more brazen, usually it's not in a road, normally it's in someone's garden. It seems to be a step up in his way in killing."
Hampshire Police said Poppy's death is linked to another two weeks earlier in Atlanta Close, Southsea, and one last year in Avenue Road, Sandown, Isle of Wight.
"We believe these incidents may be linked to Operation Takahe, a series of cat deaths in the Croydon/M25 area, and is being investigated by the Metropolitan Police Service," a Hampshire Police spokesman said.
Tony Jenkins, co-founder of South Norwood Animal Rescue and Liberty (Snarl), a south London charity group founded to assisted authorities in finding the killer, said the suspect has the profile of a mad individual who may also be mutilating the animals for sex.
According to Jenkins, the killer first attacks the cats before beheading them, and then puts the bodies beneath their owners' bedroom windows.
"It looks like he kills the cats with blunt force trauma, waits for half an hour for the blood to stop circulating then cuts their heads off," he said.
Some corpses have also been found on school playgrounds.
Snarl has advised pet owners to keep their cats indoors at night.
The charity's co-founder, Boudicca Rising, believes the cat found dead on the Isle of Wight was killed with a different weapon.
"We are keeping an eye on it in case the killer was on holiday and didn't have access to their normal toolkit," Rising said.
Police launched the investigation into the cat killing spree under the name Operation Takahe back in December 2015.
The Metropolitan Police said last June that it had already spent 1,020 hours investigating the deaths.
Rising criticized police, as people who find dead cats have apparently been told to report to the council rather than officers.
On Wednesday, however, Sergeant Tony Jeacock from Hampshire Police said: "I would like to reassure the public that we are investigating the incident and following all possible leads.
"I would encourage anyone who is aware of any other cats that have been killed, to call 101," he said.
You can share this story on social media: