'Gobble gobble, toil and trouble': Turkeys' bizarre dead cat ritual weirds out Twitter (VIDEO, POLL)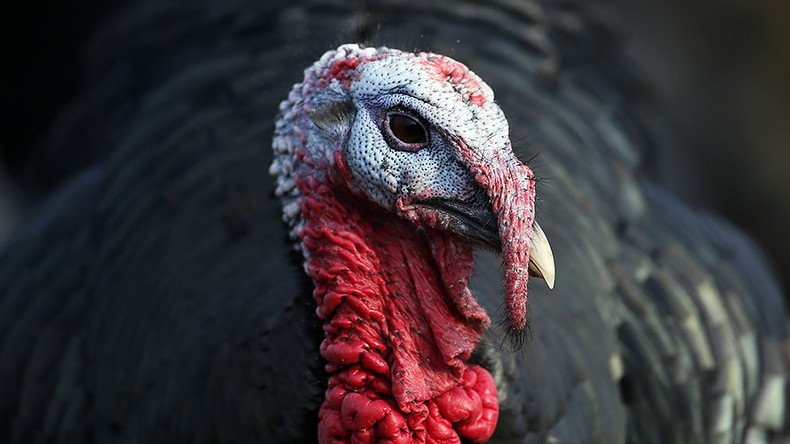 Eerie footage of 17 wild turkeys circling a dead cat in Boston is freaking out the internet, with people at pains to explain the flock of birds' bizarre antics.
Captured in Randolph, Massachusetts, footage of the incident shows a large group of turkeys strutting strangely in uniform around the body of a cat.
In a post on Twitter, Jonathan Davis, who filmed the ritual-like event on Thursday, described it as one of the "weirdest" things he has ever seen.
Man this is wild, I never expected this tweet to blow up lol

— J... (@TheReal_JDavis) March 2, 2017
The unusual video has since been shared more than 51,000 times on the social media site, with many people seeking answers as to why the turkeys repeatedly circled the deceased feline.
Suggested reasons online include turkey witchcraft, a worship or eating ritual, and even a fowl funeral procession.
Speaking to the Verge, Alan Krakauer, a University of California biologist, said the formation could be described as a "predator inspection," where certain species of animals gather in numbers to run the rule over a potentially dangerous predator.
Meanwhile, Russian biological scientist Nikolay Drozdov suggested that the animals may have been trained. He told Life News that the footage appeared "staged".
In any case, the turkey 'conga line' has certainly got people's imaginations running, with one person even setting the video to a song.
You can share this story on social media: