Military transgender ban not official yet - US Joint Chiefs chairman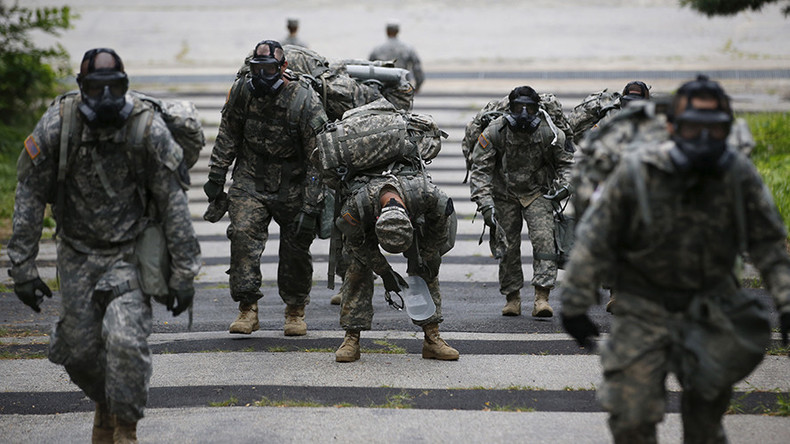 The Pentagon has not yet received official orders from the White House on implementing a ban on transgender service members, said General Joseph Dunford (USMC), chairman of the Joint Chiefs of Staff and President Donald Trump's chief military adviser.
"There will be no modifications to the current policy until the President's direction has been received by the Secretary of Defense and the Secretary has issued implementation guidance," Dunford wrote in a memo to service chiefs, commanders and senior enlisted leadership on Thursday, according to Reuters.
"In the meantime, we will continue to treat all of our personnel with respect. As importantly, given the current fight and the challenges we face, we will all remain focused on accomplishing our assigned missions," he added.
On Wednesday, Trump announced in a series of tweets from his personal account that the US government will "not accept or allow" transgender individuals to serve in the military "in any capacity."
Once official, this would reverse the June 2016 decision by the Obama administration that allowed existing service members to come out as transgender and instructed the military to develop policies for recruiting new ones.
"Our military must be focused on decisive and overwhelming victory and cannot be burdened with the tremendous medical costs and disruption that transgender in the military would entail," Trump wrote.
Trump tweeted that he made the decision after "extensive discussions" with his national security and military advisers.
Mainstream news outlets have challenged that version of events, with the New York Times saying that Defense Secretary James Mattis was informed only a day before the announcement and was "appalled" by the president's decision. CNN cited Dunford's letter as proof that the Pentagon was "blindsided" by Trump's tweets.
At the end of June, however, Mattis approved a six-month delay in implementing transgender recruitment, citing the requests from all service branches for more time to make sure it did not adversely affect the "readiness and lethality" of the military.
In the meantime, he said, all service members would be treated "with dignity and respect."
While Trump's critics have denounced the new policy, a major concern is how it will affect the currently serving members of the military who identify as transgender. One major issue that requires clarification is whether they will be discharged honorably, and therefore continue to receive health and pension benefits they've earned while in service.
While LGBT advocates have claimed that there are as many as 15,000 transgender service members, a 2016 RAND Corporation study put that estimate at 2,450 on active duty and 1,510 in the reserves. Officially, about 250 troops have come out as transgender since the June 2016 policy announcement.
The US military has 1.3 million active-duty members and 990,000 in the reserves, according to most recent estimates.