House resistance, not 'procedural issues,' behind stalled Russia sanctions bill – US senator
Published time: 11 Jul, 2017 11:44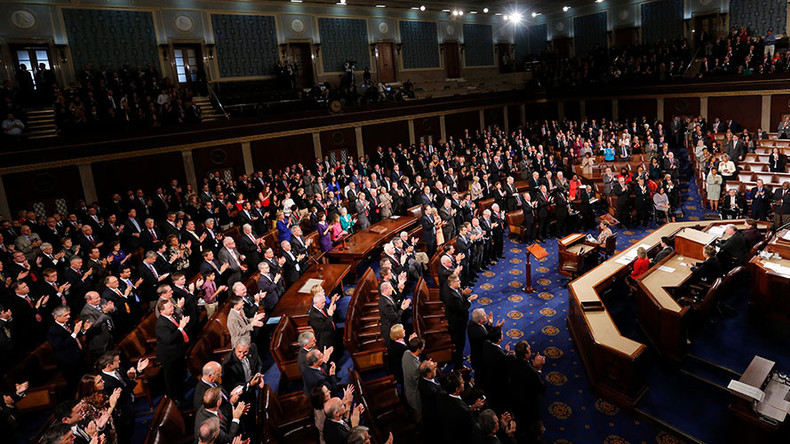 A new Russia sanctions bill is still in limbo because the US House of Representatives is hesitant to pass it, the head of the Senate Foreign Relations Committee admitted, dismissing previous suggestions that it had stalled due to procedural issues.
"There is no issue, except do they want to pass a Russia sanctions bill or not?" Senator Bob Corker (R-Tennessee) told reporters on Monday.
The bill in question was passed by the Senate in mid-June by a veto-proof majority of 98 to 2. The measure was put forward by Corker himself and ranking member Ben Cardin (D-Maryland).
Earlier this month, news began emerging on House members reportedly snagging the adoption of the bill citing technical issues. Democrats accused Republicans of stalling the sanctions in an attempt to appease President Donald Trump after his administration raised concerns with the bill, according to Reuters.
House Republicans responded by saying that their reluctance to push the bill forward is purely procedural, arguing that bills affecting the government must originate in the House.
The latest package of sanctions was to punish Russia for what the sponsors called "the violation of the territorial integrity of Ukraine and Crimea, its brazen cyber-attacks and interference in elections, and its continuing aggression in Syria." It also introduces additional sanctions on Iran over its human rights record and support for allied Syrian militias.
Among other measures, it allows the imposition of restrictions on "key sectors of Russia's economy, including mining, metals, shipping and railways" and pledges "robust assistance to strengthen democratic institutions and counter disinformation across Central and Eastern European countries that are vulnerable to Russian aggression and interference."
Additionally, the amendment threatens penalties on third-party companies cooperating with Russian oil and gas corporations, possibly affecting BASF, Shell, Engie, OMV, Wintershall and Uniper taking part in the Nord Stream 2 pipeline project, a Gazprom-run flagship pipeline being built to deliver Russian gas to European markets.
The Senate's majority vote on the bill received an angry response from some European capitals. Berlin called the amendment "a peculiar move," blasting Washington for meddling in Russia-Europe trade ties; Austria and France also followed Germany's tracks.
The Trump administration objected to provisions in the bill demanding that the president obtain Congress' approval before easing or lifting the sanctions, significantly narrowing the White House's ability to reconcile with Moscow.
Corker has quietly put on indefinite hold a bipartisan bill to codify sanctions on Russia for its alleged meddling in Ukraine, Syria and the 2016 presidential election. (80kB)
"Our concern is that the legislation, we believe, sets an unusual precedent of delegating foreign policy to 535 members of Congress by not including certain national security waivers that have always been consistently part of sanctions bills in the past," White House Legislative Director Marc Short told reporters on Monday.
He said the White House backs the sanctions in principle, adding, however, the bill was "so poorly written" that it "greatly hampers the executive branch's diplomatic efforts,"according to Radio Free Europe.
The State Department also signaled its disapproval with the sanctions package. Secretary of State Rex Tillerson said last month that Trump needs to retain "the flexibility to adjust sanctions to meet the needs of what is always an evolving diplomatic situation" with Russia.