Fumes at FAA control center ground DC-area flights for hours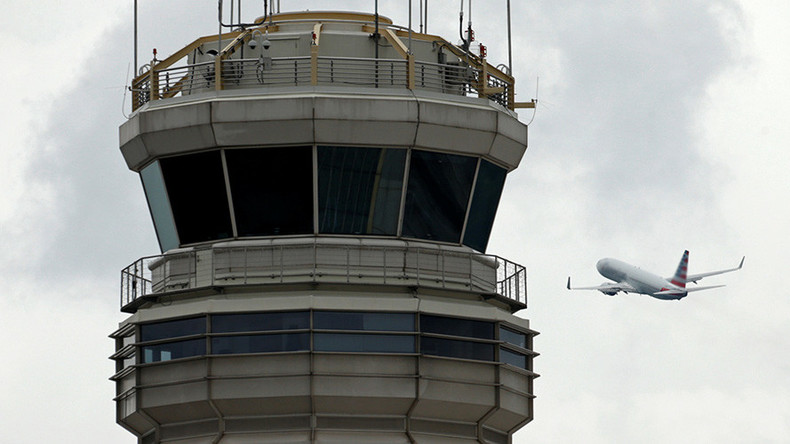 Passengers are still coping with flight cancellations and delays at three major airports around Washington, DC after a construction accident forced employees at an air traffic control tower in Virginia to evacuate.
The air traffic control center in Leesburg, Virginia, which handles high-altitude flights for the region, halted all flights in the region for several hours Monday and transferred the remaining airborne flights to other air traffic control facilities.
According to a statement from the Federal Aviation Administration (FAA), "local fire officials directed the FAA to evacuate the Washington Center in Leesburg, VA at about 6:40pm after fumes from construction work permeated the control room."
Flights at the Baltimore-Washington International (BWI), Dulles International Airport, and Reagan National Airport were delayed for several hours due to the evacuation.
BWI Marshall is in a ground stop due to evacuation of an FAA enroute center. No estimate so check with your airline concerning your flight.

— BWI Marshall Airport (@BWI_Airport) July 10, 2017
Problem at FAA facility in Leesburg has led to a disastrous travel night at all three major local airports. No planes coming or going. pic.twitter.com/JLbchSjoQV

— Tom Roussey (@tomrousseyABC7) July 11, 2017
At around 9:30pm, the control center was able to resume flight operations after the facility was ventilated by the local fire department.
Washington Center resumed operations around 9:30pm ET. Delayed flights are starting to depart. Expect to resume normal operations in the am.

— The FAA (@FAANews) July 11, 2017
Assistant Chief Matthew Tobia said that one person was transported to the hospital for a non-life-threatening condition, according to WTOP.
FAA spokeswoman Kathleen Bergen said that they "expect to resume normal operations in the morning," according to WTOP. However, a statement from the Metropolitan Washington Airports Authority said that flight cancellations and delays are "expected to continue into Tuesday," and warned passengers to "check with their airline for specific information about their flight."
Delta Airlines also issued a travel waiver for Monday through Tuesday, due to the incident.