Most of Gulf nations' demands on Qatar unrealistic, but some could be negotiated ‒ US State Dept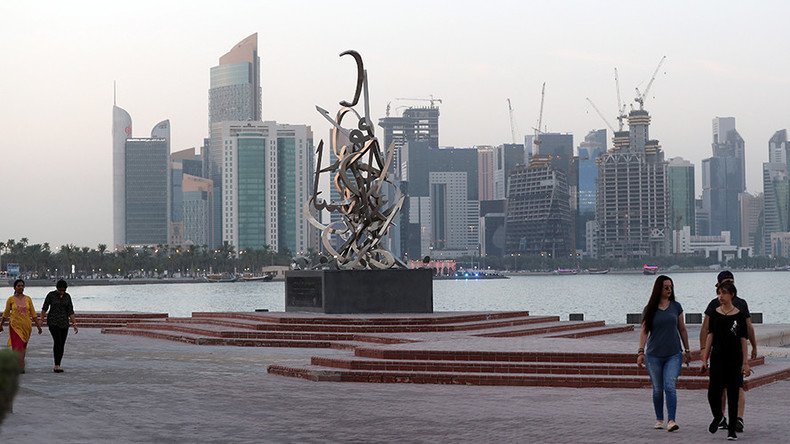 It is unrealistic of Saudi Arabia and other Arab countries, which last month cut ties with Qatar, to expect that the Doha-based emirate will fulfill all their demands, according to a senior adviser to US Secretary of State Rex Tillerson.
Some items on their list could be included in an eventual deal, the official added. The United States' top diplomat is looking to spend most of the week in the Gulf region in an effort to mediate in a month-long dispute between Qatar and four neighboring countries: Saudi Arabia, Bahrain, Egypt and the United Arab Emirates.
Last month, the countries put out a 13-point list of demands for Doha, insisting that, among other things, their Persian Gulf neighbor shutter the Al Jazeera news channel, cut back diplomatic ties with Iran and close down a Turkish military base in Qatar. They also demanded that Qatar sever its alleged ties with the Muslim Brotherhood, Hezbollah, Al-Qaeda and the Islamic State group (IS, formerly known as ISIL/ISIS).
Qatar has denied funding terrorists, but has rejected the demands, calling them an "unprovoked attack on Qatar's sovereignty."
"Reading between the lines, the blockading countries [are] demanding that we have to surrender our sovereignty to end the siege, something which... Qatar will never do," Qatari Foreign Minister Sheikh Mohammed bin Abdulrahman al-Thani said.
Doha's refusal to accept their demands proves it has links to terrorist groups, the four Arab countries leading the boycott against Qatar claimed in a joint statement last week.
The international community is losing patience with the Gulf's funding of extremist groups, said Tillerson's communications adviser, RC Hammond, adding that all countries in the region needed to act against terror funding.
"This is a two-way street," he said. "There are no clean hands."
Washington has been sending mixed messages on the subject since the beginning of the crisis earlier in June. While President Donald Trump supported the Saudi-led blockade of Qatar, Tillerson called for an easing of the ban. And adding further confusion, days after Trump blasted Qatar for "funding terrorism," his administration authorized the sale of over $21 billion of US weapons to the emirate.
There are more than 10,000 American service members at the US Central Command base in Qatar.
The Gulf countries have also accused Doha of not complying with previously struck agreements.
On Monday, CNN published the purported agreements signed in 2013 and 2014, the authenticity of which Qatar appeared to have confirmed by telling the outlet that it was Saudi Arabia and the UAE who "have broken the spirit of the agreement."
"A full reading of that text will show that the intent of the 2013/14 agreements was to ensure that sovereign GCC nations be able cooperate within a clear framework," the director of Qatar's government communication office, Sheikh Saif Bin Ahmed Al-Thani, told CNN.
"Their demands ‒ that Qatar close down Al Jazeera, force the breakup of families, and pay 'compensation' ‒ are demands that bear no relation to the Riyadh agreements," he added.
The published documents show that Gulf states, including Qatar, struck a series of agreements in 2013 and 2014, vowing not to support opposition forces on each other's territory, as well as not to support "antagonistic media" that would trumpet opposition groups in the region, including Egypt and Bahrain.
One of the agreements specifically mentioned preventing Qatar-funded Al Jazeera from being used as a platform for groups or figures challenging the Egyptian government.
After the agreement was signed, Al Jazeera shut down a channel dedicated to Egypt coverage: Al Jazeera Mubashir Misr, CNN reported.
You can share this story on social media: