Qatar crisis: Arab countries vow new sanctions against 'hostile' Doha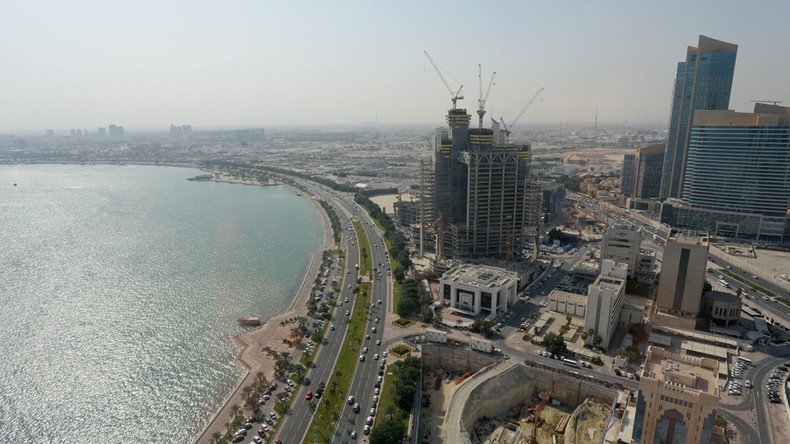 The four Arab countries leading the boycott against Qatar say that Doha's refusal to accept their demands proves it has links to terrorist groups. They have vowed to take fresh "political, economic, and legal measures" against the country.
Saudi Arabia, the United Arab Emirates (UAE), Egypt and Bahrain issued their remarks in a joint statement carried by UAE state news agency WAM.
"The obstinacy of the Qatari Government and their rejection of the demands submitted by the four countries, reflect Qatar's connections to the terrorist group and that it continuous [sic] its quest to undermine security and stability in the Gulf and the region and to intentionally harm the interests of the peoples of the region, including the Qatari people," the statement reads.
It goes on to state that Qatar "worked to thwart all diplomatic endeavors and efforts to resolve the issue" and intends to "continue its policy that is aimed at destabilizing and undermining the security of the region, contrary to the aspirations and interest of the brotherly people of Qatar."
The joint statement says the four countries will take "all necessary political, economic, and legal measures as seen appropriate and in timely manner," and will seek to protect their interests from Qatar's "hostile policies."
The statement comes after Qatar rejected a list of 13 demands from the Arab countries earlier this week. Those demands included shutting down its Al Jazeera news channel, ending support for the Muslim Brotherhood, downgrading ties with Iran, and closing a military base housing Turkish troops.
Qatari Foreign Minister Sheikh Mohammed bin Abdulrahman Al-Thani said earlier in July that Saudi Arabia and its allies were asking too much.
"What Qatar has given in goodwill and good initiative for a constructive solution, based on dialogue, we believe should be sufficient [to show] we have carried out our duties from our side," Al-Thani said, adding, that some of the demands by the other Gulf states and Egypt are "unrealistic and… not actionable."
Arab countries cut diplomatic and transport ties with Qatar last month, accusing Doha of supporting terrorism and allying with regional enemy Iran. However, Doha denies those charges.
Despite the threat of new measures against Doha, Qatar's finance minister told the Times on Friday that it has substantial financial reserves and is able to withstand sanctions.
"We have sovereign wealth funds of 250 percent of gross domestic product, we have Qatar Central Bank reserves, and we have a Ministry of Finance strategic reserve," Ali Sharif Al-Emadi is cited as saying.
"Bahrain and Egypt, they are at junk bond level," he added. "If you look at Saudi Arabia, they are having genuine issues with their finances."
"We are the fastest-growing country in the region, 40 percent faster than the nearest Gulf Co-operation Council country [the UAE]."
You can share this story on social media: