Pentagon reaffirms 'strategic security partnership' & mutual interests with 'terrorist funder' Qatar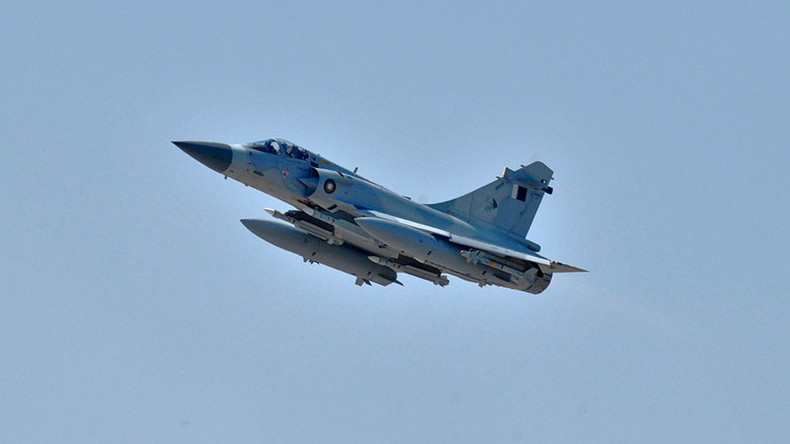 Washington still sees Qatar as a reliable and strategic partner in the US-led anti-Islamic State coalition, despite the ongoing blockade of the Gulf state by four Arab countries which have promised to intensify its sanctions regime over Doha's alleged support of terrorism.
US Secretary of Defense Jim Mattis discussed the "deepening" of the "strategic security partnership" between Washington and Doha with Qatari Minister of State for Defense Affairs Dr. Khalid al-Attiyah, the Pentagon announced.
Read more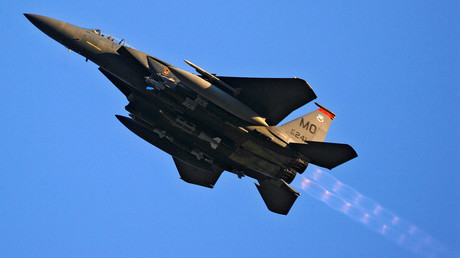 "The secretary and the minister affirmed the strategic security partnership and discussed mutual security interests, including the current status of operations against ISIS," Pentagon chief spokesperson Dana W. White said in a press release.
Mattis especially "emphasized the importance" of Qatar's role in the US-led anti-IS (Islamic State, formerly ISIS/ISIL) coalition, highlighting Doha's recent "contribution of C-17 cargo aircraft to the campaign to defeat ISIS."
In June, at the onset of the Gulf political crisis, Mattis and Al-Attiyah sealed a $12 billion deal for the purchase of up to 36 US-made F-15 fighter jets. At the time, the Pentagon said the agreement will give Doha a "state-of-the-art capability and increase security cooperation and interoperability between the United States and Qatar."
The deal was signed despite US President Donald Trump labeling Qatar a "high-level" sponsor of terrorism, and which the US has nevertheless been supplying with top-level military technology for years.
READ MORE: Qatar has 'historically been a funder of terrorism at a very high level' – Trump
In 2008, under the Obama administration, the US sold C-17 and C-130 cargo planes to Qatar. In 2014, Washington supplied Qatar with Apache helicopters, Patriot surface-to-air missiles and Javelin anti-tank missiles, according to Forbes.
Meanwhile, Saudi Arabia, the United Arab Emirates, Bahrain and Egypt promised to impose additional "political, economic and legal measures" on Doha for its alleged support of terrorism. The announcement came a day after Qatar refused to honor a list of 13-demands, ignoring a newly set deadline which expired Wednesday.
"All political, economic and legal measures will be taken in the manner and at the time deemed appropriate to preserve the four countries' rights, security and stability," a joint statement released late Thursday said, according to Al Jazeera.
While Mattis noted the "importance of de-escalating tensions," the US State Department warned that the Gulf Crisis could "possibly even intensify."
"We remain very concerned about that ongoing situation involving Qatar and GCC countries... We believe that this could potentially drag on for weeks; it could drag on for months; it could possibly even intensify," spokeswoman Heather Nauert noted Thursday.
Next week, US Secretary of State Rex Tillerson will fly to Kuwait which continues to serve a mediator in the conflict to push for a resolution to the crisis.
Read more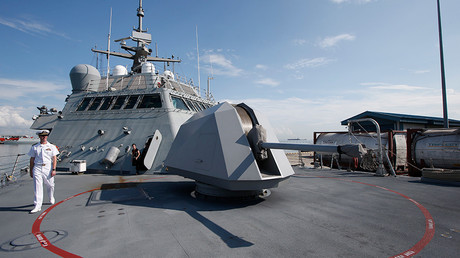 Saudi Arabia, Egypt, the UAE and Bahrain severed diplomatic and economic ties with Qatar early in June. Following the fallout with its Arab neighbors, Qatar received assurances of "unconditional support" from Turkish President Recep Tayyip Erdogan.
Iran also called the Saudi-led economic blockade of Qatar unacceptable and called for diplomatic steps to defuse the crisis while promising to provide air, sea and land support to its "brother" country.
Qatar has meanwhile said it will to provide access to Germany's intelligence services to help Doha clear up the accusations that it finances terrorism as voiced by their Arab neighbors, the German foreign minister said Thursday.
On June 22, the four Arab nations presented an ultimatum containing a 13-point list of demands, which among other things included severing ties with Iran, stopping aid for the Muslim Brotherhood and other groups, closing a military base housing Turkish troops and shutting down its Al Jazeera global TV network.
Qatar rejected the demands, claiming they infringed on the nation's sovereignty. The list of demands is now considered "null and void," the four Arab states said Thursday, accusing Doha of "thwarting all diplomatic efforts to resolve the crisis."